Factory Built Fireplace Services in New Jersey by Apex Experts
Quality Care for Your Modern Fireplace
Discover the Advantages of Factory Built Fireplaces
Factory Built Fireplaces are modern, efficient, and a smart choice for any home. They're easier to install than traditional fireplaces and provide excellent warmth. Our team at Apex knows these fireplaces inside and out. We guarantee they're set up properly from the start.
In the second part of our service, we focus on keeping your fireplace in top shape. This means regular checks and fine-tuning to ensure it stays safe and efficient. We handle the technical stuff so you can enjoy the cozy fires without any hassle.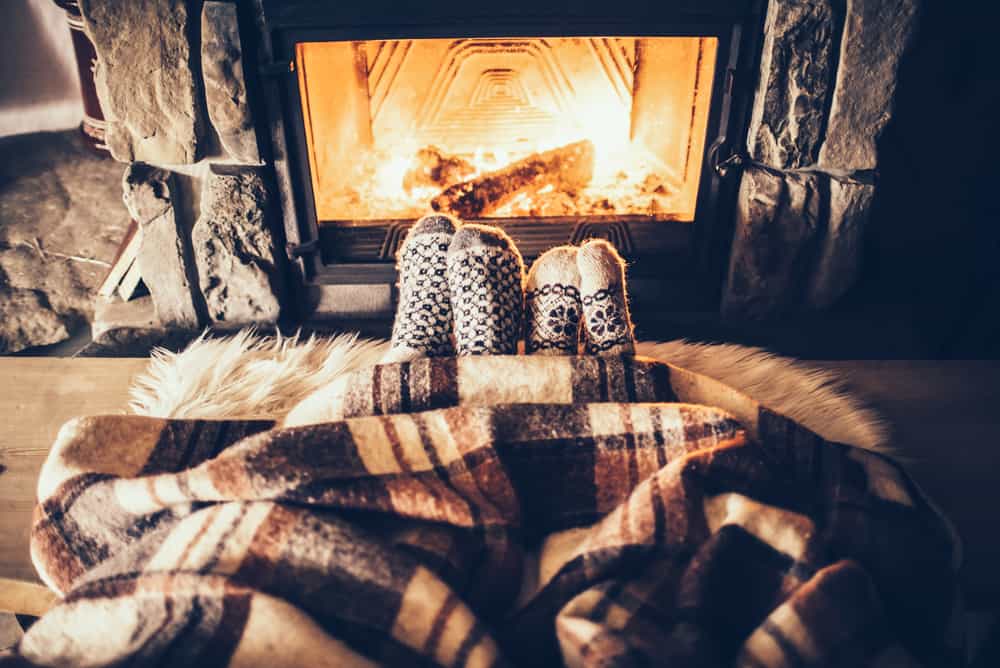 Thorough Fireplace Inspection Services
A good check-up keeps your fireplace running safely and saves you money in the long run. Our expert inspectors look at every part of your fireplace to find minor issues before they become significant problems. We use special tools to check all the parts you can't see to ensure everything works as it should.
During an inspection, we don't just look. We also give advice on how to get the best out of your fireplace. This could mean simple tips on using it more efficiently or help with making small changes that can make a huge difference.
Detailed Level 2 Fireplace Inspections
If you need a deeper look into your fireplace, our Level 2 Inspections are what you need. This is especially important if you've had a chimney fire, are selling your home, or have made significant changes to your fireplace. We use cameras to look closely inside your chimney and check everything thoroughly.
This type of inspection also includes a close look at the outside parts and places that are hard to get to. We follow strict safety rules to make sure your fireplace is safe to use and works optimally.
Regular Maintenance for a Reliable Fireplace
Keeping your fireplace in good shape means it will work better and last longer. Our team at Apex knows precisely what to do. From cleaning to replacing parts that wear out, we take care of everything. Regular maintenance stops unexpected problems, especially when it's cold and you need your fireplace the most.
Looking after a fireplace is not just about the technical parts; it's also about keeping it looking good. We help you with that as well. Our experts will advise on how to keep it clean and at its best, inside and out.
Custom Solutions for Your Home's Fireplace
Your home and fireplace are unique. That's why Apex offers services tailored to fit your space perfectly. Whether you want a new look or need a better-working fireplace, we have the expertise to make it happen. We work with you to learn what you need and ensure you get the right fit for your home and lifestyle.
We're all about making your fireplace perfect for you. This means listening to what you want and providing options that match your taste and needs. With Apex, it's all about personalized care for your fireplace.
Ready for Expert Fireplace Service? Contact Apex
When you're ready to care for your Factory Built Fireplace, we're here to help. Apex has a team ready to answer your questions, book an inspection, or plan your next service. Our goal is to give you the best service and make sure you're happy with your fireplace.
We're just a call or click away. Contact us for professional, friendly service that puts your needs first. Let's keep your fireplace in top shape together.
Why Should You Hire Us For Chimney Sweeping Services?
We hope that the next time you need your chimney swept, you will think of Apex Chimney first. We're available to answer any questions about your fireplace or chimney. When you choose us for your chimney needs, you can expect a job well done at a fair and competitive price. Contact us to schedule your service appointment.
See What Our Clients Have to Say
Had a clogged dryer vent, that was noticed when taking me over 2 hours to dry clothes. Scheduled Apex, they were great. On time, so nice and did an outstanding job! Dryer never worked so good! I highly recommend this company.
Great mechanic.Took the time to explain the problem and solution. Thanks
Zach was my technician. He was punctual and professional. I'd recommend his services and will be using apex again in the future.
Great service... The technicians was very courteous and professional, they called me 25 minutes before the arrival to get me enough time to get where I want service very satisfied with their service.definately recommend to friends and family.
We Make Your Chimney Better Than Ever