Experienced Chimney Cleaning Experts For Residents In Ocean County, NJ
Hire Chimney Cleaning Services To Keep Your Chimney In A Great Condition
Chimney cleaning requires the experience and tools to be completed correctly and safely. Call our chimney sweep experts to handle the job to ensure that your blocked chimney flue is dealt with so your family can enjoy your fireplace.
Our professional chimney inspections and fireplace cleaning specialists at Apex Chimney in Ocean County, NJ can sweep and unclog a wide range of fireplaces and chimney flues. You can rely on us for exceptional chimney and flue cleaning in Ocean County, NJ, whether your home has a gas or wood-burning fireplace.
Our chimney sweep technicians have earned the industry's most prestigious certifications and credentials by passing extensive examinations based on fire codes, clearances, and standards for the construction and maintenance of chimney and venting systems.
Signs That Your Chimney Needs Cleaning
Advantages Of Using Chimney Cleaning Service
Heavy creosote can accumulate and obstruct the release and flow of carbon monoxide without regular chimney inspections and maintenance trapping it inside your home. 
It is recommended that your chimney must be cleaned every 6 months to reap the benefits of a fireplace. Cleaning your fireplace and chimney has numerous advantages:
Increases the efficiency and heat output of your fireplace

Prevents accumulation of flammable creosote

Identifies potentially dangerous flaws to repair

Removes excessive creosote that can accumulate over time

Ensures all debris from your fire is removed by an efficient airflow
Enhances the air quality so that you and your family breathe by improving the circulation within your chimney and fireplace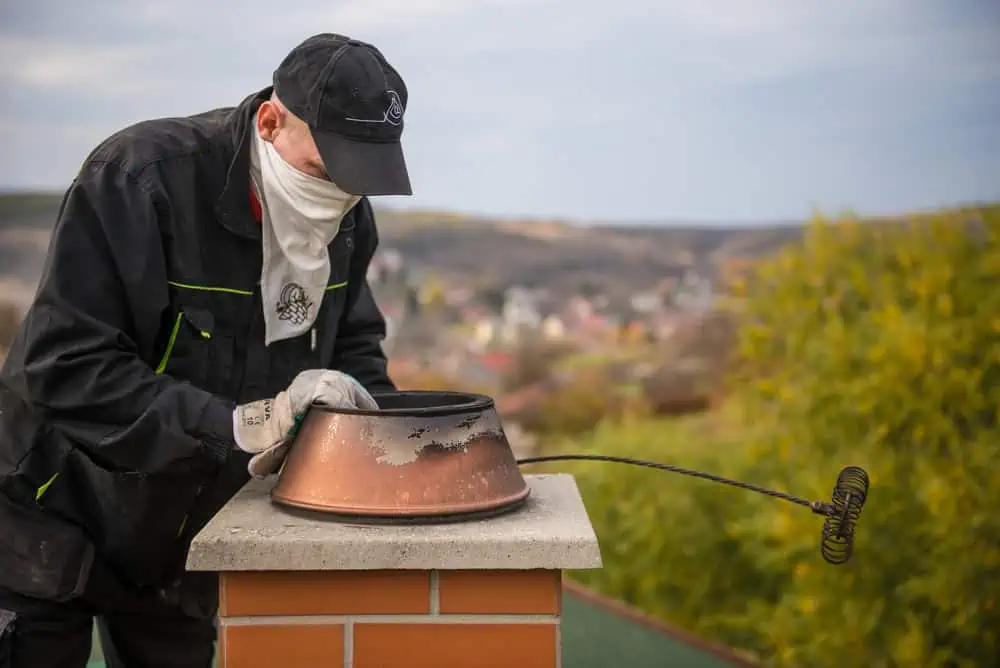 Why Should You Choose Us For Chimney Cleaning?
Contact us for all of your chimney and fireplace needs! We guarantee a stress-free experience regardless of the size of the project. Call us today for more information on our chimney cleaning services or to set up an appointment.
See What Our Clients Have to Say
Had a clogged dryer vent, that was noticed when taking me over 2 hours to dry clothes. Scheduled Apex, they were great. On time, so nice and did an outstanding job! Dryer never worked so good! I highly recommend this company.
Great mechanic.Took the time to explain the problem and solution. Thanks
Zach was my technician. He was punctual and professional. I'd recommend his services and will be using apex again in the future.
Great service... The technicians was very courteous and professional, they called me 25 minutes before the arrival to get me enough time to get where I want service very satisfied with their service.definately recommend to friends and family.
Clean Chimney, Safe House