Tips to Prepare for Dryer Cleaning Near You in Victory Gardens, NJ
Dryer Vent Cleaning – Chimney Cleaning – Air Duct Cleaning – Northern, Central and Southern New Jersey!
Get Started By Contacting us!
Had apex appliance come to my home to service my dryer vent and chimney. There customer service was great and i couldn't be more satisfied, I will definitely be using them in the future!


A true professional company. This company was prompt & efficient, customer service was fantastic would definitely refer to all my friends and family.


They just cleaned my chimney. After some confusion Tom explained the situation to me and everything is great! Came within the time frame and did a good job!


The technician was terrific, he was very friendly and he knew what he was doing. He cleaned my dryer duct and also cleaned my dryer out. there was a ton of lint inside of it. Highly recommend this company.
Good service on my parents home, very professional company . Office staff was great setting up the appointment, technician John was great . Thank you . Will be calling again!


These guys are the BEST! Very friendly and they know what they are doing. They cleaned my dryer vent and the inside of my dryer, can't believe what came out. Very nice company to deal with. This was my second time using them, as my home has to have dryer vents cleaned every 2 years.
The Best Dryer Vent Cleaning Service In New Jersey!
Tips to Prepare for Dryer Cleaning Near You in Victory Gardens, NJ
Our company is a full-service, locally owned and operated dryer vent cleaning company serving Victory Gardens, NJ. For more than 30 years, our team of fully licensed and insured technicians has been improving the efficiency of clothes dryers and ensuring the safety of Morris County homes. Utilizing the latest technology and equipment, as well as the latest strategies and proven techniques, we deliver truly exceptional results.
Our services are not only extremely effective, but we also deliver them fast, at a reasonable cost. When you need dryer vents and ducts cleaned, don't waste your time searching the internet for "dryer cleaning near me"; get in touch with the company that has a reputation for success: Apex Air Duct Cleaning & Chimney Services!
Professional Dryer Vent and Duct Cleaning in Victory Gardens, NJ: How to Prepare
While doing the laundry may be a drag, having modern appliances, like a clothes dryer, definitely makes it a little less taxing. Without a dryer, you'd have to wrestle with hanging your damp laundry out to dry, which would surely make the chore a lot more cumbersome.
In order to make sure that your dryer continues to function properly so that you can enjoy the convenience that it provides, the appliance needs to be properly maintained. Routine vent and dryer duct cleaning is one of the most crucial parts of dryer maintenance.
Why is Dryer Cleaning Important?
A dryer duct is a thin, flexible, yet sturdy tube that connects to the back of the dryer and the dryer vent. The dryer vent is usually located in the roof or an outdoor wall, and as your dryer runs, the hot air and moisture filter out of the appliance and travel through the ductwork. They're then released out of your Morris County home through the vent. In other words, the vent and duct serve as your dryer's exhaust system.
As the hot air and moisture are expelled through the ductwork and vent, lint, dirt, hair, and debris that fall off your laundry while it's drying also work their way up into the duct and vent. Over time, that debris will accumulate, and eventually, the exhaust system can become completely clogged. When this happens, the efficiency of your Morris County dryer will be reduced and it will take longer for your laundry to dry. Your utility bills will increase, and the temperature and air quality can be compromised.
Most concerning, a clogged vent and duct can increase the risk of clothes dryer fires and house fires, as the hot air the dryer expels can heat up the debris trapped inside and ignite it. In order to eliminate that built-up dirt, debris, hair, and lint, dryer duct and vent cleaning is a must. The Fire Administration recommends having your dryer cleaned at least once a year.
If you do a lot of laundry, dry heavy garments and linens, have pets, or the appliance is older, you may need to have this service performed more often. Every second spent running the dryer, flammable lint buildup accumulates, causing your appliance to take much longer to dry clothes and clogging your dryer vents, posing a giant fire hazard to your Victory Gardens home.
If your dryer is hot to the touch, your clothing is hotter than usual when you take it out, you smell a burning odor near the lint trap or in the laundry room, call us immediately. Even if your clothing is just still a little bit damp after you've run a full cycle, you likely have an issue. You're going to want to schedule an appointment with a company that specializes in dryer cleaning near you, immediately.
How to Prepare for Professional Dryer Cleaning Services
If you've never had your dryer cleaned before, here are some handy tips that you can use to ensure that the service is a success.
Clear the Area
Before the Victory Gardens, NJ dryer vent cleaning technician arrives at your Morris County home, take the time to clear out the area. The technician needs to be able to access the dryer easily, so ensure nothing is blocking it. You should remove clothes, laundry detergent, fabric softener, and anything else that hangs near the dryer. Even though a professional that offers dryer cleaning near you will likely move any obstructions, they will appreciate you clearing out the area first.
Ask Questions
Feel free to ask questions. A trustworthy Victory Gardens, NJ dryer vent cleaning professional will be happy to answer all of your questions and explain the process to you so that you will know exactly what to expect. As with any service you're paying for, you want to know what the technician is going to do, and whether the investment you're making is worth it.
Stick Around
Make sure that you're available while the technician is working on your dryer. If any issues arise – something needs to be repaired, for example – the Victory Gardens, NJ dryer vent cleaning professional will be able to let you know, recommend repairs, and get your approval to make those repairs.
While it might be tempting to leave your Morris County house to avoid the noise, or just because you have something better that you could be doing, avoid the temptation. In the event that something goes wrong, you want to be available. Plus, by sticking around, the technician will be able to review their work with you when the job is done. A lot of companies that offer air duct cleaning and dryer vent cleaning services near you may require a homeowner to be on the premises of the property.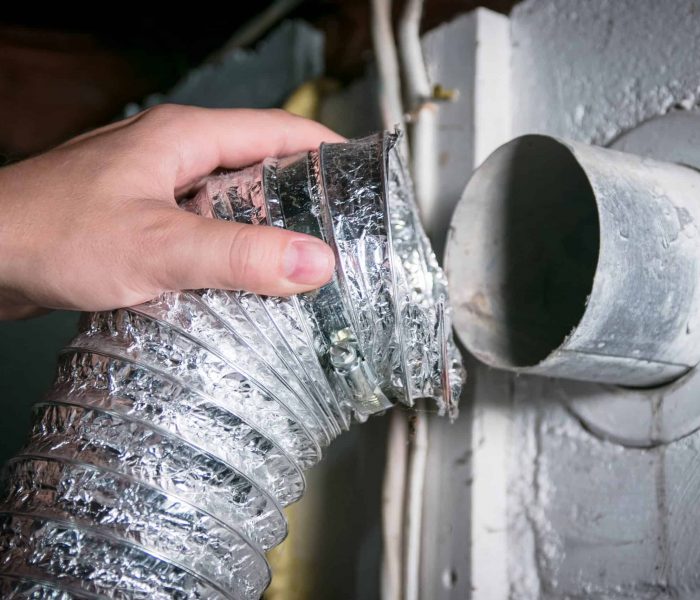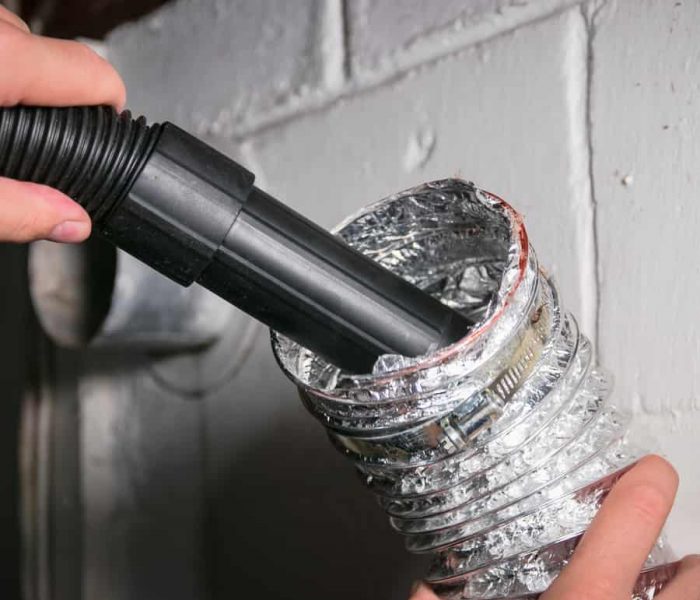 Are You Searching For Dryer Vent Cleaning Near You?
If you're searching for dryer cleaning near you, look no further than Apex Air Duct Cleaning & Chimney Services! We're a locally owned and operated, fully licensed and insured Victory Gardens, NJ dryer vent cleaning company that has been serving the Morris County community for more than 30 years. Our professionally trained technicians are committed to offering the highest quality results for the most affordable price. To speak to one of our associates, simply submit an online contact form right from our website, or give us a call directly at 732-314-7171.
Victory Gardens is a borough in Morris County, New Jersey, United States. As of the 2010 United States Census, the borough's population was 1,520, reflecting a decline of 26 (-1.7%) from the 1,546 counted in the 2000 Census, which had in turn increased by 232 (+17.7%) from the 1,314 counted in the 1990 Census. The borough is the fourth-smallest municipality by area in the state.
The origins of the borough began in 1941, when the federal government acquired 91 acres (370,000 m2) in Randolph Township as the site of a 300-unit housing project for war industry employees. The borough's name is derived from the victory gardens planted at homes and parks during World War II to provide additional supplies of fruits and vegetables. The federal government paid for all infrastructure. Streets are named for U.S. Presidents.
Randolph Township residents approved a referendum as part of a September 1951 special election in which voters were asked if the township's Victory Gardens neighborhood should be removed from the township and created as an independent municipality for its 1,300 residents covering 92 acres (37 ha). Residents of other areas of Randolph Township argued that the compensation paid by the federal government for the more than 250 students attending the Randolph Township Schools did not adequately cover the cost of their public education, that the housing and other structures in Victory Gardens was out of compliance with the Township's building and zoning ordinances and that the overwhelming Democratic Party political leanings of residents of Victory Gardens were out of sync with the largely Republican Party township.
Victory Gardens was incorporated as a borough by an act of the New Jersey Legislature on June 20, 1951, from portions of Randolph Township, based on the results of the referendum passed on September 18, 1951.
Learn more about Victory Gardens.
Useful links for Victory Gardens, NJ
---
Here are some chimney-related links: