Consider This While Looking For Dryer Vent Cleaning Service in Ramsey, NJ
Dryer Vent Cleaning – Chimney Cleaning – Air Duct Cleaning – Northern, Central and Southern New Jersey!
Get Started By Contacting us!
Had apex appliance come to my home to service my dryer vent and chimney. There customer service was great and i couldn't be more satisfied, I will definitely be using them in the future!


A true professional company. This company was prompt & efficient, customer service was fantastic would definitely refer to all my friends and family.


They just cleaned my chimney. After some confusion Tom explained the situation to me and everything is great! Came within the time frame and did a good job!


The technician was terrific, he was very friendly and he knew what he was doing. He cleaned my dryer duct and also cleaned my dryer out. there was a ton of lint inside of it. Highly recommend this company.
Good service on my parents home, very professional company . Office staff was great setting up the appointment, technician John was great . Thank you . Will be calling again!


These guys are the BEST! Very friendly and they know what they are doing. They cleaned my dryer vent and the inside of my dryer, can't believe what came out. Very nice company to deal with. This was my second time using them, as my home has to have dryer vents cleaned every 2 years.
The Best Dryer Vent Cleaning Service In New Jersey!
Apex Air Duct Cleaning & Chimney Services is a premier Ramsey, NJ dryer vent cleaning company. For more than 30 years, our locally owned and operated, fully licensed and insured business has been providing the homeowners of Bergen County with the highest quality, most efficient, and most affordable dryer vent cleaning services. By using the most advanced techniques and state-of-the-art technologies, and by adhering to the most stringent regulations, you can count on us to not only meet your needs but to exceed your expectations. If you're looking for the best dryer vent and air duct cleaning service, get in touch with Apex Air Duct Cleaning & Chimney Services!
What to Look for in a Ramsey, NJ Dryer Vent Cleaning Company
If you didn't have modern appliances, like a dryer, doing the laundry would be much more cumbersome. Could you imagine hauling it outside and hanging it up on a line? What if it rains? What if it's extremely humid? What if you don't have enough space in your backyard? Obviously, a clothes dryer is more convenient for doing laundry.
Cleaning the dryer vents professionally is the best way to ensure the appliance continues to provide your home with dry clothes, not carbon monoxide, dryer fire hazards, and clogged dryer vents. If your clothes are taking longer to dry, still feel wet after the drying cycle, are covered in fuzz that belongs in the lint trap, or require several dryer sheets, get in contact with us today!
At least once a year, experts recommend having your dryer vents cleaned by a professional Ramsey, NJ dryer vent cleaning technician. However, if you do a lot of laundry, have pets, wash bulky items, or have an older appliance, it may need to be cleaned more frequently. It's important to schedule a professional dryer vent cleaning service if your laundry is still damp when it comes out of the dryer, if it takes a longer time to dry, if you notice that your clothes are hotter than usual when you run your dryer, or if the appliance feels hot to the touch.
The dryer vent is a vital component of your appliance, so you don't want to hire just any company for dryer vent cleaning; you need to make sure that you hire a reputable professional. What is the best way to do that? We recommend that you contact a few different companies that offer dryer vent cleaning services. Conduct interviews with them before they get to the laundry room. Consider these key factors when interviewing prospective dryer vent cleaning companies in your Ramsey, NJ area.
License and Insurance
First and foremost, you're going to want to make sure that the company you hire is licensed and insured. A license indicates that a professional dryer vent cleaning service has received the training that is necessary to properly clean dryer vents. If you hire someone who isn't licensed, there's a chance that they may not have received appropriate training. In the event that something goes wrong and a mishap occurs, insurance protects you from getting hit with unexpected bills. For instance, if the technician damages or gets injured on your Bergen County property, as long as the company is insured, their policy will cover the related expenses. If they aren't insured, you could end up having to foot the bill.
When you're interviewing candidates, don't just ask if they're licensed and insured; ask to see proof of both. Any reputable Ramsey, NJ dryer vent cleaning professional will be more than happy to share this information with you. If they don't, consider that a red flag and cross them off your list.
Years in Business
It's also a good idea to find out how long a dryer vent cleaning service has been in business. While it is true that a newly established company could provide reliable results, you're taking a chance, and when it comes to something as important as dryer vent cleaning, you certainly don't want to leave anything to chance. The longer a Ramsey, NJ dryer vent cleaning company has been in business, the better. They'll have more experience, and they'll bring that experience to your project. More experienced dryer vent cleaning technicians will know what procedures and tools to use, and they'll know how to handle any issues that may arise. Ideally, you should look for a well-established company that has been serving the Bergen County community for at least a few years. When a company has been in business for a while, that's a good sign that they offer reliable results; otherwise, they wouldn't be in business for long.
The Equipment Used
You should also inquire about the equipment the Ramsey, NJ dryer vent cleaning companies you're thinking about hiring use. Reliable dryer vent cleaning services will use the most advanced tools and cutting-edge technologies, such as high-powered hoses to loosen built-up debris, professional brushes, including rotary brushes, to thoroughly remove all caked-on lint, hair, and dirt, and state-of-the-art cameras so they can fully inspect the ductwork and vent and spot any issues that could otherwise go unnoticed.
Cleaning Approach
While it will likely differ from company to company, it's a good idea to find out about the approach that a vent cleaning service offers. A reputable company will check the airflow of your system, will fully disconnect the venting system, and use advanced equipment and tools to clean out dryer lint buildup in the air duct exhaust vent. They'll brush the system from the outside, and inspect the vent hood, the connections, and the materials. After reconnecting the system, a reputable Ramsey, NJ dryer vent cleaning company will re-check the airflow to make sure that everything is working properly. If any issues are spotted – animals are found inside the ductwork or any of the elbows are disconnected, for example – a reliable dryer vent cleaning service will let you know, and with your approval, will make the necessary repairs.
References
Last but certainly not least, you're going to want to ask each of the dryer vent cleaning service providers that you interview if they can provide a list of references. The best way to find out about the services and results you can expect is by speaking to other Bergen County homeowners who have used the company. A credible Ramsey, NJ will be glad to furnish a list of references, and you should definitely take the time to get in touch with at least a few of those references to ask some key questions. If any of the companies that you speak with won't supply a list of references or if they do, but you can't seem to get in touch with anyone on that list, consider moving on to the next dryer vent cleaning service.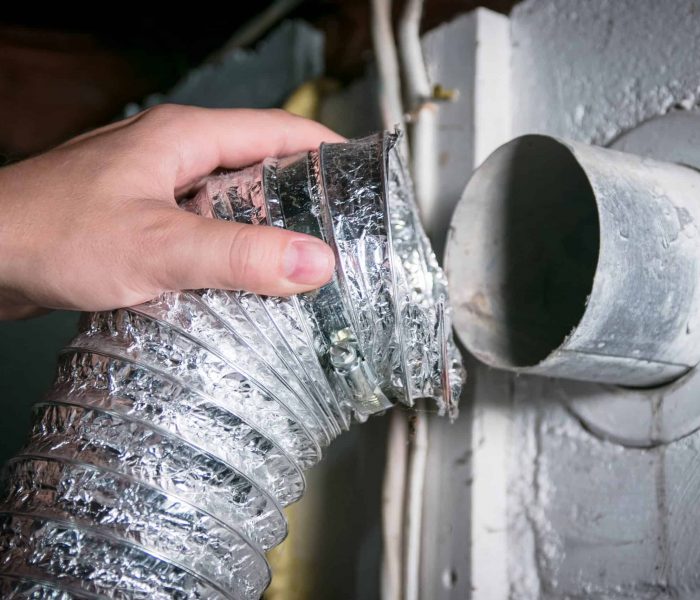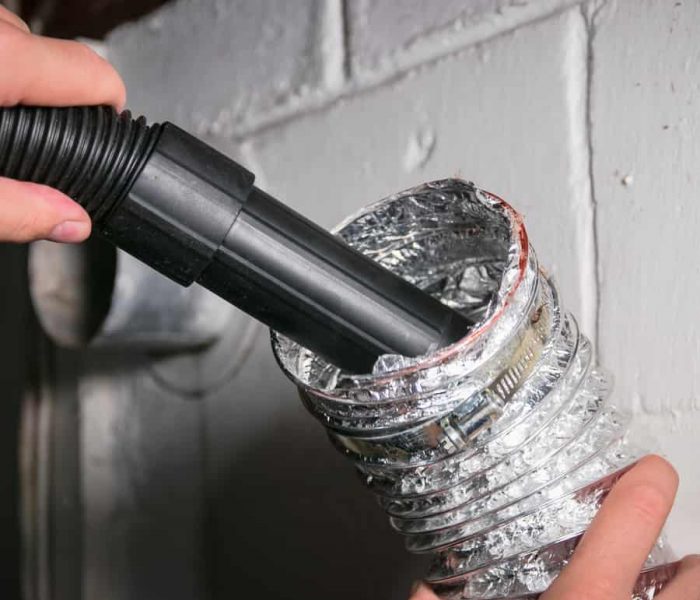 Contact Bergen County's Leading Dryer Vent Cleaning Service
When you're interviewing Ramsey, NJ dryer vent cleaning companies, make sure you include Apex Air Duct Cleaning & Chimney Services on your list! With more than 30 years of experience and dozens of satisfied customers, our team of fully licensed and insured technicians will go the extra mile to make sure that your dryer is in tip-top condition. For more information, submit an online contact form, or reach out to us directly by calling 732-314-7171. One of our knowledgeable and friendly associates will be more than happy to assist you.
Ramsey is a borough in Bergen County, in the U.S. state of New Jersey. It is a suburb of New York City, located 26 miles (42 km) northwest of Midtown Manhattan. As of the 2020 United States census, the borough's population was 14,798, an increase of 325 (+2.2%) from the 2010 census count of 14,473, which in turn reflected an increase of 122 (+0.9%) from the 14,351 counted in the 2000 census.
Before European settlement, the area that became Ramsey was occupied by the Lenape Native Americans in the United States.
The most noteworthy local historical site is the Old Stone House, which is, as its name describes, both old and constructed of stone, though its construction materials in the early 1700s also included hog's hair. It was originally a Dutch farmhouse and served as a tavern during the Revolutionary War. Legend has it that Aaron Burr slaked his thirst at this site, on his way to courting the woman who would become his wife in Ho-Ho-Kus. The structure opened as a historic site in 1960 with a display of antique pitchers.
Ramsey is named after Peter J. Ramsey, a 19th-century landowner who died c., who had sold the land that became the site of a railroad station called "Ramsey's" in 1848.
Learn more about Ramsey.
---
Here are some chimney-related links: