The Importance of Regular Dryer Cleaning Service for Your Newark, NJ Home
Dryer Vent Cleaning – Chimney Cleaning – Air Duct Cleaning – Northern, Central and Southern New Jersey!
Get Started By Contacting us!
Had apex appliance come to my home to service my dryer vent and chimney. There customer service was great and i couldn't be more satisfied, I will definitely be using them in the future!


A true professional company. This company was prompt & efficient, customer service was fantastic would definitely refer to all my friends and family.


They just cleaned my chimney. After some confusion Tom explained the situation to me and everything is great! Came within the time frame and did a good job!


The technician was terrific, he was very friendly and he knew what he was doing. He cleaned my dryer duct and also cleaned my dryer out. there was a ton of lint inside of it. Highly recommend this company.
Good service on my parents home, very professional company . Office staff was great setting up the appointment, technician John was great . Thank you . Will be calling again!


These guys are the BEST! Very friendly and they know what they are doing. They cleaned my dryer vent and the inside of my dryer, can't believe what came out. Very nice company to deal with. This was my second time using them, as my home has to have dryer vents cleaned every 2 years.
The Best Dryer Vent Cleaning Service In New Jersey!
When the residents are in need of a reliable, efficient, and affordable dryer cleaning service in Essex County, Apex Air Duct Cleaning & Chimney Services is the first company they call! We're a fully licensed and insured, locally owned and operated Newark, NJ dryer vent cleaning business that has been improving the efficiency and ensuring the safety of dryers for more than 30 years.
Our team of professionally trained technicians is committed to meeting the needs and exceeding the expectations of our clients and will always go the extra mile to deliver outstanding results. When Apex Air Duct Cleaning & Chimney Services is on the job, you can have confidence knowing that you'll receive outstanding results.
The Importance of Routine Dryer Cleaning for Your Essex County Home
As a homeowner, keeping your house in tip-top condition is a top priority. To that end, you know how important it is to take care of your property; cleaning out the gutters, mowing the lawn, switching out air filters in your HVAC system, and of course, routine house cleaning.
There's another part of your house that is just as important to maintain, but like so many homeowners, you may overlook it. What is it? You have to clean your dryer, regularly.
Though you use your clothes dryer on a regular basis, you probably take for granted the convenience that it provides. It's also likely that maintaining it is something that never really comes to mind. But, like every other appliance in your Essex County home, a clothes dryer has to be properly maintained, and that maintenance includes cleaning the vent, ductwork, and duct cleaning, to reduce dryer lint buildup.
The dryer vent and ductwork act as your dryer's exhaust system. The heat and moisture that circulate through the appliance travel through the ductwork and to the vent (which is usually located on the roof or an exterior wall), and exits your Essex County house. In other words, the vent and ductwork are essential components of your clothes dryer. As such, making sure that they're in good condition is vital.
Experts recommend investing in professional dryer vent cleaning services at least once a year; however, if you wash large amounts of laundry, you have pets, you dry a lot of heavy fabrics that produce a lot of lint, or the appliance is old with an outdated drying cycle, you might need to have it cleaned more often.
Here's a look at some of the most notable reasons why you should hire a professional Newark, NJ dryer vent cleaning company on a regular basis.
Reduced Risk of Fires
A fire is every homeowner's worst nightmare. To avoid that nightmare becoming a reality, there are a lot of things that you can do, and investing in dryer cleaning services is top on the list. According to the Consumer Product Safety Commission, an estimated 15,000 dryer fires occur across the country each year. Those fires are often the result of clogged venting, which leads to insufficient airflow.
Each time you run a load of laundry in your dryer, bits of fabric, hair, dirt, and debris fall off and accumulate, creating lint. That lint collects in the lint trap, which should be cleaned out after each load, and it also collects in the ductwork and vent. As the hot air and moisture are exhausted through the venting system, some of the lint that falls off of your clothing, towels, and linens travel up the ductwork and is pushed out of the vent.
Over time, the lint accumulates and can become a serious fire hazard. Why? Because each time you run the dryer, as the heat travels through the ductwork and vent, the lint can ignite, causing a fire that can quickly spread through your entire Essex County home.
In order to reduce the risk of fire, investing in regular dryer cleaning services is an absolute must. A professional Newark, NJ dryer vent cleaning technician will rid the ductwork and vent of all debris buildup. They'll also perform a thorough inspection of the system to make sure that everything is working properly and can make any repairs that need to be made.
Reduced Risk of Carbon Dioxide Exposure
When your dryer vent is clogged up with caked-on dirt and debris, heat and moisture aren't the only things that won't be able to exhaust; carbon monoxide won't be able to exhaust, either. Carbon monoxide is a noxious gas, yet it's odorless and colorless, so it's difficult to detect. Exposure to carbon monoxide can cause serious adverse health effects.
The symptoms of carbon monoxide exposure vary from person to person and depend on the extent of the exposure. Some of the symptoms include:
Headaches
Weakness
Fatigue
Dizziness
Nausea
Vomiting
Blurred vision
Mood disturbances
Difficulty concentrating
In the most extreme situations, prolonged exposure to carbon monoxide can cause serious long-term health effects, and can potentially even become life-threatening.
To reduce the risk of exposing yourself and your family to carbon monoxide, it's important to invest in regular dryer cleaning services. A professional Newark, NJ dryer vent cleaning technician will ensure that the system is exhausting properly, improving the safety of your Essex County home.
Reduced Energy Bills
When your dryer's venting system isn't functioning properly, it has to work harder in order to exhaust heat and moisture and produce additional hot, dry air. The harder the appliance has to work, the more energy it will use. The more energy it uses, the higher your utility bills will be.
By having a Newark, NJ dryer vent cleaning and air duct cleaning professionally service the vent system on a regular basis, the machine won't be taking longer to dry clothes, which will reduce your energy consumption, and in turn, will reduce your utility bills. In today's economy, every penny saved counts.
Convenience
Added convenience is another excellent reason to invest in dryer cleaning services on a regular basis. While doing the laundry isn't exactly the most enjoyable chore, it would be way more tedious if you didn't have a dryer. When the vent is clogged up, however, it won't ventilate properly, which means that your laundry will continue circulating through damp air and it won't be able to generate as much heat. When that happens, it can end up taking a few cycles to thoroughly dry your laundry.
By having a Newark, NJ dryer vent cleaning professional service the appliance at least once a year (or at the first warning sign that the vent is clogged), you will be able to continue enjoying the convenience that the appliance provides.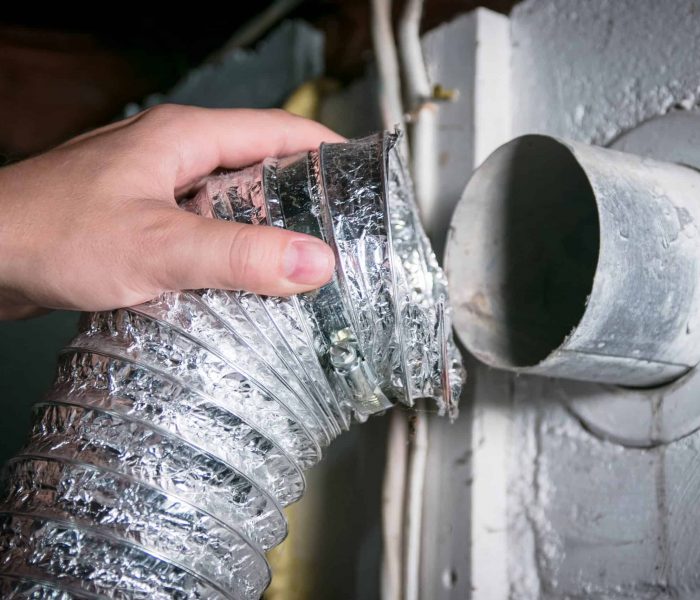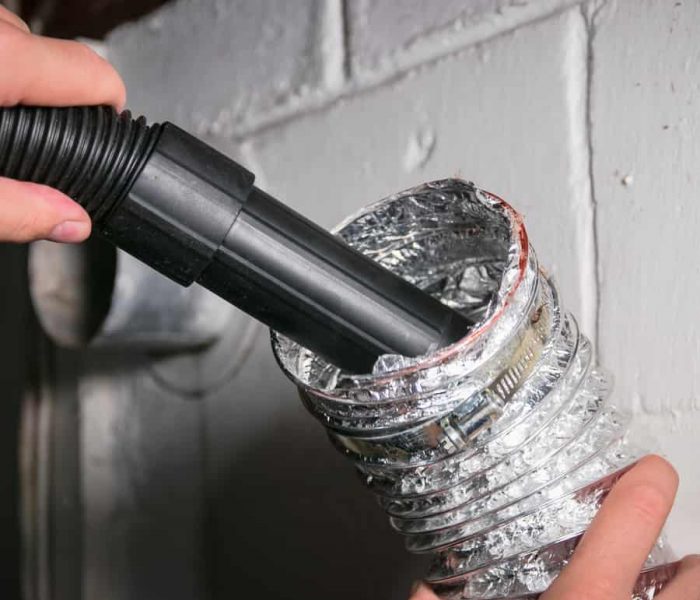 Contact Essex County's Top-Rated Dryer Cleaning Service
To take advantage of the above-mentioned benefits and more, get in touch with the leading Newark, NJ dryer vent cleaning company: Apex Air Duct Cleaning & Chimney Services. To learn more about our services and how we can keep your clothes dryer in great shape, get in touch with us today at 732-314-7171! Submit an online form right through our website or give us a call directly at Apex Air Duct Cleaning & Chimney Services, and one of our knowledgeable and friendly associates will be more than happy to assist you with all of your needs
Newark is the most populous city in the U.S. state of New Jersey and the seat of Essex County and part of the New York metropolitan area. As one of the nation's major air, shipping, and rail hubs, the city had a population of 311,549 in 2020, making it the nation's 62nd-most populous municipality, after being ranked 73rd in the nation in 2010.
Newark was settled in 1666 by Connecticut Puritans led by Robert Treat from the New Haven Colony. It was conceived as a theocratic assembly of the faithful, though this did not last for long as new settlers came with different ideas. On October 31, 1693, it was organized as a New Jersey township based on the Newark Tract, which was first purchased on July 11, 1667. Newark was granted a royal charter on April 27, 1713. It was incorporated on February 21, 1798 by the New Jersey Legislature's Township Act of 1798, as one of New Jersey's initial group of 104 townships. During its time as a township, portions were taken to form Springfield Township (April 14, 1794), Caldwell Township (February 16, 1798; now known as Fairfield Township), Orange Township (November 27, 1806), Bloomfield Township (March 23, 1812) and Clinton Township (April 14, 1834, remainder reabsorbed by Newark on March 5, 1902). Newark was reincorporated as a city on April 11, 1836, replacing Newark Township, based on the results of a referendum passed on March 18, 1836. The previously independent Vailsburg borough was annexed by Newark on January 1, 1905. In 1926, South Orange Township changed its name to Maplewood. As a result of this, a portion of Maplewood known as Ivy Hill was re-annexed to Newark's Vailsburg.
The name of the city is thought to derive from Newark-on-Trent, England, because of the influence of the original pastor, Abraham Pierson, who came from Yorkshire but may have ministered in Newark, Nottinghamshire. But Pierson is also supposed to have said that the community reflecting the new task at hand should be named "New Ark" for "New Ark of the Covenant" and some of the colonists saw it as "New-Work", the settlers' new work with God. Whatever the origins, the name was shortened to Newark, although references to the name "New Ark" are found in preserved letters written by historical figures such as David Ogden in his claim for compensation, and James McHenry, as late as 1787.
During the American Revolutionary War, British troops made several raids into the town. The city saw tremendous industrial and population growth during the 19th century and early 20th century, and experienced racial tension and urban decline in the second half of the 20th century, culminating in the 1967 Newark riots.
Learn more about Newark.
---
Here are some chimney-related links: