Dryer Duct Cleaning: How Often Professional Mount Tabor, NJ Dryer Vent Cleaning's Needed
Dryer Vent Cleaning – Chimney Cleaning – Air Duct Cleaning – Northern, Central and Southern New Jersey!
Get Started By Contacting us!
Had apex appliance come to my home to service my dryer vent and chimney. There customer service was great and i couldn't be more satisfied, I will definitely be using them in the future!


A true professional company. This company was prompt & efficient, customer service was fantastic would definitely refer to all my friends and family.


They just cleaned my chimney. After some confusion Tom explained the situation to me and everything is great! Came within the time frame and did a good job!


The technician was terrific, he was very friendly and he knew what he was doing. He cleaned my dryer duct and also cleaned my dryer out. there was a ton of lint inside of it. Highly recommend this company.
Good service on my parents home, very professional company . Office staff was great setting up the appointment, technician John was great . Thank you . Will be calling again!


These guys are the BEST! Very friendly and they know what they are doing. They cleaned my dryer vent and the inside of my dryer, can't believe what came out. Very nice company to deal with. This was my second time using them, as my home has to have dryer vents cleaned every 2 years.
The Best Dryer Vent Cleaning Service In New Jersey!
There's only one company homeowners in New Jersey call for professional dryer duct cleaning: Apex Air Duct Cleaning & Chimney Services! As Mount Tabor, NJ's leading dryer duct cleaning company for more than 30 years, we continue to improve the efficiency and safety of New Jersey clothes dryers.
We employ highly experienced, licensed, and insured technicians who utilize the latest tools, state-of-the-art equipment, and proven techniques to remove all lint, dirt, and debris from dryer ducts. We are fast but we do not cut corners, and we charge the most reasonable prices. Get in touch with Apex Air Duct Cleaning & Chimney Services to get the best dryer duct cleaning services in Morris County!
How Often Do You Need Professional Mount Tabor, NJ Dryer Duct Cleaning Services
While doing the laundry isn't exactly an enjoyable chore, imagine how much more of a drag it would be if you didn't have modern appliances, like a clothes dryer. Imagine having to wrestle with your damp laundry, hang it up on a clothesline outside, or find a spot inside your Morris County house to hang it to dry. It would be a total nuisance.
The process of hanging laundry to dry is not only tedious, but it can also take a long time to completely dry. As a result, it's pretty safe to say that you're grateful to have a dryer to help you.
Your dryer needs to be properly maintained if you want it to continue making washing your laundry convenient. Regular dryer duct cleaning is an important part of that maintenance. The dryer duct connects your appliance with the vent located outside your home, where hot air and moisture can escape.
Lint, dirt, hair, and debris that falls off of your wash, however, can travel up the duct, accumulate, and eventually, clog it up. When that happens, the efficiency of your dryer will be negatively impacted, and even more alarmingly, the risk of a fire breaking out will increase.
The Consumer Product Safety Commission estimates that clogged dryer vents and ducts are responsible for about 15,000 dryer fires each year. Why? Because as the heat that escapes your dryer makes contact with the lint and debris that's clogging the vent and ductwork can ignite.
In order to ensure that your dryer continues to operate as efficiently as possible, to reduce the risk of a fire, and to protect the safety of your family, regular dryer duct cleaning is a must. A professional dryer duct cleaning is recommended at least once a year. However, there are several factors that may require more frequent cleanings. Read on to find out about these factors and if you should have a Mount Tabor, NJ dryer duct cleaning professional clean the ducts and vents more frequently.
You Have a Large Family
The larger your family, the more loads of laundry you're going to do. The more loads of laundry you run through the dryer, the more lint, dirt, hair, and debris will collect in the vent and the ductwork. If you have a larger family, you should consider scheduling professional Mount Tabor, NJ dryer vent cleaning more than once a year.
You Have Furry Family Members
You love your four-legged family members, but they can increase the frequency that you need to have dryer duct cleaning services performed. Why? Well, there's no doubt that you know your furry friend's hair collects on your clothing, linens, blankets, and pretty much everywhere in your Morris County house.
When you toss your laundry in the wash, the dog or cat hair that's on your clothing, bed sheets, blankets, quilts, and whatever else you're washing is going to fall off, collect in the lint trap, and travel up the dryer duct and vent.
Not only will that hair clog up the vent and ductwork, but it is also highly flammable. As such, if you have pets, you're going to want to arrange to have professional Mount Tabor, NJ dryer vent cleaning services more often than once a year.
You Wash Heavy Fabrics
Towels, sheets, quilts, blankets, pillows, coats; if you wash a lot of items that are made of heavy fabrics, you should really consider having a professional dryer duct cleaning a few times a year. Thicker, bulkier fabrics tend to shed a lot, and as such, they produce more lint. The more lint falls off your laundry, the more frequently your dryer ducts and vents are going to need to be cleaned to reduce the risk of clogs and fires.
Signs You Need to Schedule a Dryer Duct Cleaning Service
So, how can you tell when you should schedule an appointment with a Mount Tabor, NJ dryer vent cleaning professional? If you're experiencing any of the following, you're going to want to schedule an appointment for a dryer duct cleaning as soon as possible.
Damp laundry. Even though you're using the same cycle that you normally do and running the appliance for the same amount of time as you usually do, your laundry still feels wet when you pull it out of the dryer. If your clothes are taking longer to dry, or if the drying cycle isn't functioning properly, you're definitely going to want to contact a Mount Tabor, NJ dryer vent cleaning professional.
Excess heat. If the exterior of the dryer feels hot to the touch, if your garments are excessively hot, or if your laundry room seems to be warmer than usual, those are all signs that you should schedule a professional dryer duct cleaning. When the ductwork gets clogged, instead of exhausting from your Morris County home, the heat the appliance produces will cycle back into the dryer, as well as the space that it's housed in.
Strange odors. If you notice a burning smell when your dryer is running or if your laundry smells musty when you pull it out of the dryer, a call to a Mount Tabor, NJ dryer vent cleaning professional is a must. A burning smell could indicate that the lint clogged in the ductwork and vent are starting to ignite, and a musty smell indicates that the laundry isn't thoroughly drying.
Excessive lint. Lint is normal, and you should empty out your lint trap after each use; however, if it seems like there is a lot more lint than normal, or if there are pieces of lint stuck on your laundry, then you should definitely schedule an appointment with a dryer duct cleaning technician. Lint buildup is much more dangerous than it seems. It can pose a huge carbon monoxide and fire hazard, as the gas dryer exhaust vent system can become clogged with highly flammable material.
It's been longer than a year. As mentioned above, experts recommend having your dryer ducts cleaned at least once a year, no matter how frequently the appliance is used. Therefore, if it's been more than a year since you have had it cleaned or you can't recall the last time you had it serviced, call a Mount Tabor, NJ dryer duct cleaning professional.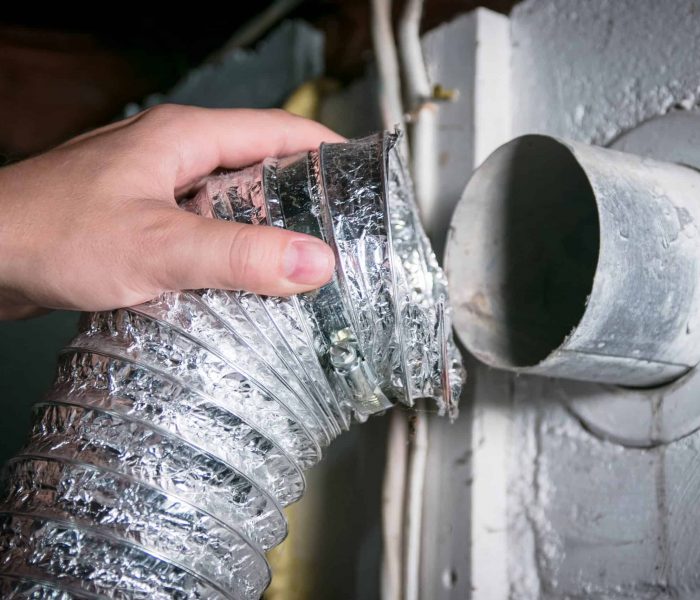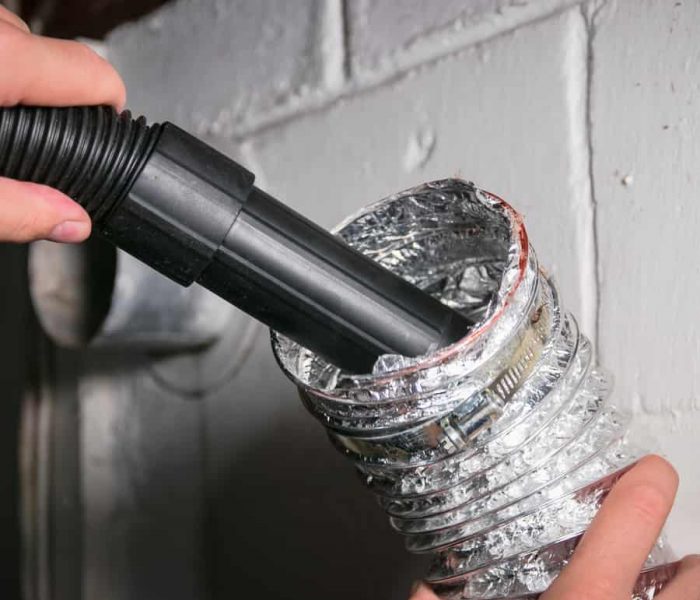 For Fast, Efficient, and Affordable Dryer Duct Cleaning in Morris County, Call Apex Air Duct Cleaning & Chimney Services!
When it comes to premium-quality, fast, efficient, reliable, and affordable dryer duct cleaning in Morris County, there's only one company to call: Apex Air Duct Cleaning & Chimney Services! We're a premier Mount Tabor, NJ dryer duct cleaning company that has more than 30 years of experience.
Our team of licensed and insured professionals will make sure that your dryer duct and vent are thoroughly cleaned, that the appliance is as efficient as possible, and that your New Jersey home and your family are protected. For more information or to request a free consultation, call 732-314-7171 today!
Mount Tabor is an unincorporated community that was founded as a Methodist camp meeting in what is now Parsippany-Troy Hills, in Morris County, New Jersey, United States.
Camp Meetings, which are outdoor religious revival services, began for the purpose of revitalizing faith, particularly in the aftermath of the American Civil War. In 1866 the "Newark Conference Camp Meeting Association of Methodists", under the authority of the officers of the Newark Conference of the Methodist Episcopal Church, operated several annual Camp Meetings at Lake Speedwell near Morristown, NJ. When the owner of the land eventually told the Camp Meeting Association that he was going to sell the property, a group of the men began searching the countryside for a new campsite; they chose a wooded spread of land thick with underbrush and set upon a hill, which they named "Mount Tabor", after the location mentioned in the Bible as the place of Christ's Transfiguration.
The hill they found for the relocation of the Newark Conference camp meeting was part of a piece of farmland owned by Stephan Dickerson. Dickerson's farmhouse was located on the first hole of what is now the Mount Tabor Country Club. The house was torn down years ago, but its cornerstone is now located in the chimney of a house formerly owned by a member of the Dickerson family at the corner of Route 53 and Durbin Avenue. As part of the agreement of sale, the Dickersons were given the right to operate a store within the campground. The Dickerson family had owned the Foodtown store at the bottom of the hill on Route 53, however it was closed in 2018 due to dwindling business.
On March 17, 1869, the incorporation of the "Camp Meeting Association of the Newark Conference of the Methodist Episcopal Church" came about by virtue of the passage of New Jersey Chapter Law 185 of the Legislative Session of 1869, enacted into law by both the New Jersey Senate and the New Jersey General Assembly.
Learn more about Mount Tabor.
Useful links for Mount Tabor, NJ
---
Here are some chimney-related links: