What Should an Exceptional Irvington, NJ Dryer Cleaning Near You Include?
Dryer Vent Cleaning – Chimney Cleaning – Air Duct Cleaning – Northern, Central and Southern New Jersey!
Get Started By Contacting us!
Had apex appliance come to my home to service my dryer vent and chimney. There customer service was great and i couldn't be more satisfied, I will definitely be using them in the future!


A true professional company. This company was prompt & efficient, customer service was fantastic would definitely refer to all my friends and family.


They just cleaned my chimney. After some confusion Tom explained the situation to me and everything is great! Came within the time frame and did a good job!


The technician was terrific, he was very friendly and he knew what he was doing. He cleaned my dryer duct and also cleaned my dryer out. there was a ton of lint inside of it. Highly recommend this company.
Good service on my parents home, very professional company . Office staff was great setting up the appointment, technician John was great . Thank you . Will be calling again!


These guys are the BEST! Very friendly and they know what they are doing. They cleaned my dryer vent and the inside of my dryer, can't believe what came out. Very nice company to deal with. This was my second time using them, as my home has to have dryer vents cleaned every 2 years.
The Best Dryer Vent Cleaning Service In New Jersey!
When you pull the laundry out of the dryer, does it still feel damp? Does your clothes dryer feel hot to the touch? Are the clothes hotter than usual? Does it seem like the temperature in your laundry room is higher than usual?
Do you notice a burning smell when the appliance is running? Is there way more lint than usual? If you answered "yes" to any of these questions, you're going to want to get in touch with a company that offers dryer cleaning near you. Apex Air Duct Cleaning & Chimney Services is a premier Irvington, NJ dryer vent cleaning company.
For more than 30 years, our team of professionally trained, fully licensed and insured technicians has been maintaining the efficiency and the safety of Essex County clothes dryers. We adhere to the most stringent regulations and use state-of-the-art tools and the most advanced strategies to ensure outstanding results. When you're in need of air duct cleaning and dryer vent cleaning services, instead of allowing your clogged dryer vents to remain, get in touch with a company that you know will exceed your expectations: Apex Air Duct Cleaning & Chimney Services!
Need Dryer Cleaning Near You? What to Expect From a Irvington, NJ Dryer Vent and Duct Cleaning Service
Laundry is one of those never-ending chores. It seems like as soon as you get through the pile, another load suddenly appears. While there's no denying that it can be a drag, washing the laundry on a regular basis is a must, and thanks to modern-day appliances, like a clothes dryer, the task is a lot less tedious. Not only does it get the job done faster, but you don't have to worry about struggling to hang wet clothing, towels, and linens up to dry.
In order to ensure that you can continue to rely on the convenience that your dryer offers, it needs to be properly maintained so that it doesn't take longer to dry clothes while running the dryer. Having the vent and ductwork professionally cleaned is a vital part of that maintenance, reducing the risk of fire hazard and improving air quality in your home.
What are Dryer Vents and Ducts?
Before you start looking for companies that offer dryer cleaning near you, you're probably wondering what a dryer vent and duct are and why they're important. A clothes dryer generates heat and pulls moisture off of the laundry that spins around inside its well. That heat and moisture need to be expelled from the machine, otherwise, it will build up inside the appliance, or it will be filtered into your Essex County home. That's where the dryer duct and vent come in.
The dryer vent is located on the exterior of your Essex County home (usually in the roof or an outdoor wall). The dryer duct connects the appliance to the dryer vent. When the appliance is on, hot air and moisture cycle out of the machine, travel through the ductwork, and leave your house through the filter. In other words, the dryer vent and dryer ductwork work together to exhaust hot air and moisture out of the appliance – and out of your Essex County house.
Why is Dryer Cleaning Important?
Now that you know what a dryer duct and dryer vent are, you're probably wondering why having them cleaned is important. Heat and moisture aren't all that travel through the ductwork and vent; the bits of fabric, strings, hair, dirt, and debris (known as lint) that fall off of your laundry do, too. Over time, that lint builds up, and eventually, the ductwork and vent can become clogged.
When that happens, instead of circulating out of the appliance, the heat and moisture will recirculate through the dryer and around your laundry, and will be expelled into your Essex County house. Not only will it take longer to get your wash dry, but the appliance will need to work harder, and the harder the appliance works, the more energy it will use.
The temperature and quality of your home's indoor air can be affected, too. Most importantly, a clogged dryer duct and dryer vent can increase the risk of a house fire. According to the Consumer Product Safety Commission, an estimated 15,000 clothes dryer fires happen each year in the United States.
What's the cause of those fires? Insufficient airflow as a result of clogged ductwork and vents caused by lint buildup from particulates that the lint trap doesn't catch.
What to Expect During Professional Dryer Cleaning Services
While the process may vary from company to company, there are some key things that a reputable Irvington, NJ dryer vent cleaning will cover while they're servicing your appliance. If the company is really reputable, they'll exceed standards to ensure that they deliver the highest quality results. Here's an overview of what you can expect when a reliable company that specializes in dryer cleaning near you services your appliances.
Outdoor airflow check. A technician will inspect the airflow of the appliance. They'll turn the dryer on and will check to see how well it's exhausting.
Full inspection. A reliable Irvington, NJ dryer vent cleaning professional will conduct a thorough inspection of your dryer vent and ducts. They'll use state-of-the-art cameras to check the interior of the ductwork and to locate any potential clogs so that they can be handled appropriately.
System disconnection. The technician should pull the dryer away from the wall to disconnect the whole venting system. Doing so will allow them to gain better access to the system so that it can be thoroughly cleaned.
Cleaning. A reputable company that offers dryer cleaning near you will begin the cleaning process by forcing high-powered air through the venting system, which will loosen the built-up debris. Next, they'll use advanced cleaning tools, such as specialized brushes, to clean the ductwork and the vent.
System reconnection and inspection. Once the system is cleaned, the technician will reconnect it and inspect it.
Dryer cleaning and sanitization. Finally, the interior of the dryer will be cleaned and sanitized with the safest, yet highly effective products.
If any issues are detected during the services – broken connections, the discovery of an animal in the ductwork, for example – a reputable Irvington, NJ dryer duct cleaning professional will let you know. They'll recommend the repairs that need to be made, and with your approval, they'll correct the problem.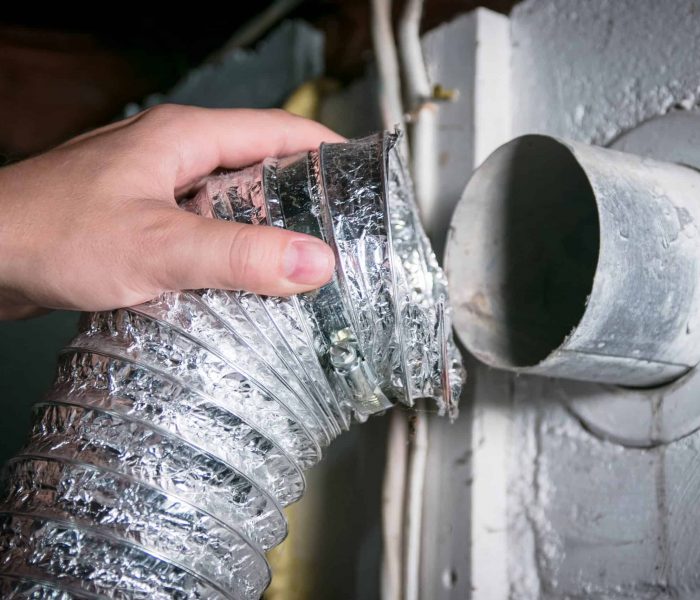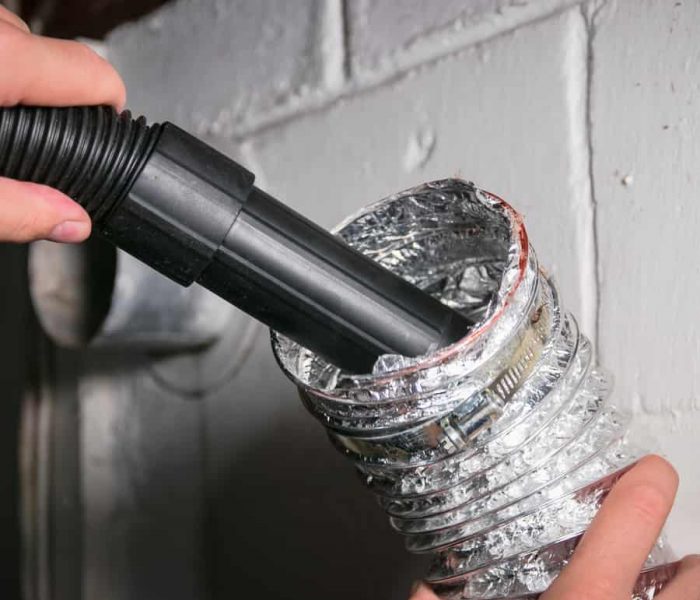 For the Best Dryer Cleaning Near You, Call Apex Air Duct Cleaning & Chimney Services!
To find out for yourself why so many New Jersey homeowners have been relying on us for their dryer cleaning needs for more than 30 years, get in touch with us today! Call 732-314-7171 and one of our knowledgeable and friendly associates will be more than happy to answer all of your questions and service all of your needs.
Irvington is a township in Essex County, New Jersey, United States. As of the 2010 United States Census, the township had a total population of 53,926, having declined by 6,769 (−11.2%) from the 60,695 counted in the 2000 Census, which had in turn declined by 323 (−0.5%) from the 61,018 counted in the 1990 Census.
Clinton Township, which included what is now Irvington, Maplewood and parts of Newark and South Orange, was created on April 14, 1834. The area was known as Camptown until the mid-1800s. In 1850, after Stephen Foster published his ballad, Camptown Races, residents were concerned that the activities described in the song would be associated with their community. The town was renamed, Irvingtown, in honor of Washington Irving.
Irvington was incorporated as an independent village on March 27, 1874, from portions of Clinton Township. What remained of Clinton Township was absorbed into Newark on March 5, 1902. On March 2, 1898, Irvington was incorporated as a Town, replacing Irvington Village. In 1982, the town was one of four Essex County municipalities to pass a referendum to become a township, joining 11 municipalities that had already made the change, of what would ultimately be more than a dozen Essex County municipalities to reclassify themselves as townships in order take advantage of federal revenue sharing policies that allocated townships a greater share of government aid to municipalities on a per capita basis.
The 1967 Newark riots hastened an exodus of families from that city, many of them moving a few short blocks into neighboring Irvington. Until 1965, Irvington was almost exclusively white. By 1980, the town was nearly 40% black; by 1990 it was 70%. On July 1, 1980, Fred Bost, the first black person to serve on the Town Council, was sworn in as East Ward Councilman. At age 24, Michael G. Steele became the first black elected to public office in Irvington when he won a seat on the school board on March 25, 1980, then became the township's first black mayor ten years later, when he was elected in 1990 and served for four years, followed by Sarah Brockington Bost in 1994. In 1994 Steele returned to the Board of Education to pursue his career as the district's certified School Business Administrator, serving over 22 years. The current Mayor is Tony Vauss.
Learn more about Irvington.
Useful links for Irvington, NJ
---
Here are some chimney-related links: