The Best Dryer Vent Cleaning Service In New Jersey!
Dryer Vent Cleaning – Chimney Cleaning – Air Duct Cleaning – Northern, Central and Southern New Jersey!
Get Started By Contacting us!
Had apex appliance come to my home to service my dryer vent and chimney. There customer service was great and i couldn't be more satisfied, I will definitely be using them in the future!


A true professional company. This company was prompt & efficient, customer service was fantastic would definitely refer to all my friends and family.


They just cleaned my chimney. After some confusion Tom explained the situation to me and everything is great! Came within the time frame and did a good job!


The technician was terrific, he was very friendly and he knew what he was doing. He cleaned my dryer duct and also cleaned my dryer out. there was a ton of lint inside of it. Highly recommend this company.
Good service on my parents home, very professional company . Office staff was great setting up the appointment, technician John was great . Thank you . Will be calling again!


These guys are the BEST! Very friendly and they know what they are doing. They cleaned my dryer vent and the inside of my dryer, can't believe what came out. Very nice company to deal with. This was my second time using them, as my home has to have dryer vents cleaned every 2 years.
Dryer Vent Cleaning Near Me in Camden, NY
Get in touch with Camden County homeowners who always call varCompany NameFull when they are in need of efficient, reliable, and affordable dryer vent cleaning near them: the company that Camden County homeowners always contact first: Apex Air Duct Cleaning & Chimney Services. There have been Camden and NJ dryer vent cleaning companies in Camden and NJ for over 40 years, maintaining the safety and improving the performance of the dryers in New Jersey for more than 40 years.
As a certified C-DET dryer vent cleaning company, we provide the most cutting-edge technology and proven techniques to ensure that you get the best dryer vent cleaning service possible. Our professionally trained and C-DET-certified dryer vent cleaners will inspect and clean your home's dryer vents thoroughly. Look no further than Apex Air Duct Cleaning & Chimney Services when it comes to finding the best dryer vent cleaning near you.
Tips to Help You Find a Reliable Camden, NJ Dryer Vent Cleaning Company
As a household chore, laundry always seems to take a long time to complete. As you turn around to finish the last load of laundry, you see dirty clothes are once again filling up the basket just as you finished the last load. In spite of the fact that it might be a hassle, you can't avoid the fact that you will have to wash your dirty clothes every so often.
In today's world, thanks to the inventions of modern washing machines and clothes dryers, this chore no longer has to be as tiresome as it once was. What would it be like if you had to wash all your clothes by hand and then hang them up to dry?
In spite of the fact that clothes dryers are an essential piece of equipment when it comes to doing the laundry, these appliances are subject to a lot of wear and tear. Routine dryer cleaning is one of the most important parts of maintaining a dryer so that it continues to function properly, and one of the most important parts of that maintenance is to make sure it continues to be properly maintained.
The dryer vent in your Camden County home is responsible for removing the heat, moisture, and lint that is produced by your washing machine when a load of laundry is tumbled through the machine and is collected in bits and pieces of fabric, dirt, hair, and lint. Due to the build-up of gunk in your clothes dryer, the efficiency of the dryer will be reduced, which will result in a longer drying time for your laundry, and the cost of running your clothes dryer will increase dramatically.
Ask The People You Know
Whenever you have a need for dryer vent cleaning services near you, you should ask the people you know for recommendations from people they know who have used the services before. There are a number of ways that you can find out whether or not anyone you know and trust has used a professional dryer vent cleaning service in the past.
You can ask friends and family members, neighbors and co-workers, or anyone else you know and trust if they have used one before. Ask them if they would be willing to recommend this book to you if they have used it before. The first thing you should do is to inquire whether or not they have previously used any of the services provided by the company, and whether they have been satisfied with the results they have achieved.
When you need to hire a reliable professional, such as someone to clean your dryer vents, you should always speak to people you trust and know for recommendations. What are some of the ways in which you can do this? In most cases, people you know and trust are more than happy to share their honest thoughts and opinions with you, which is why they are typically willing to do so.
Most likely, they will let you know if they were satisfied with the service they received from the company they used, and likewise, if the services they received were less than correct, they will also tell you about it.
Search Online
When looking for a dryer vent cleaning company, you should make sure that you find at least three companies that have been established in your Camden, NJ location in order to find the best dryer vent cleaning company. The good news is that you can search online to find the best candidates. You don't have to rely on friends and family for recommendations, or if you want to add a few more names to your list of potential candidates, you can look online.
The Internet has a variety of companies that will provide you with services related to dryer vent cleaning, so if you're looking for something in particular, you may be able to find it online. There is no doubt you will find a long list of options if you search on Google for "dryer vent cleaning near me", "vent cleaning in county Camden", or anything similar to that, and you will even be able to find a list of numerous choices from which to choose.
Visit the websites of a few of the companies that pop up in the search results of your search term, and see what they have to offer. A reputable dry vent cleaning company with Camden, NJ will have a well-designed website that contains relevant information that prospective customers will find useful; this can include a list of the services they provide, how long they have been in business, their credentials, their contact details, and their opening hours, and even reviews from past customers.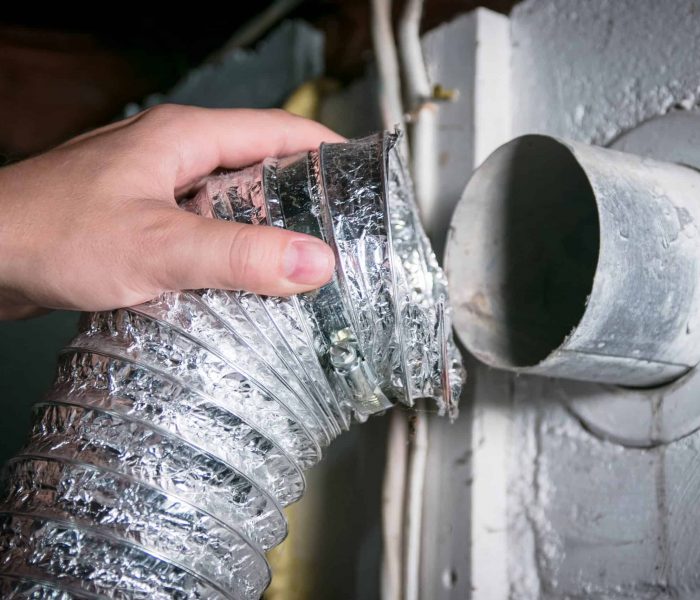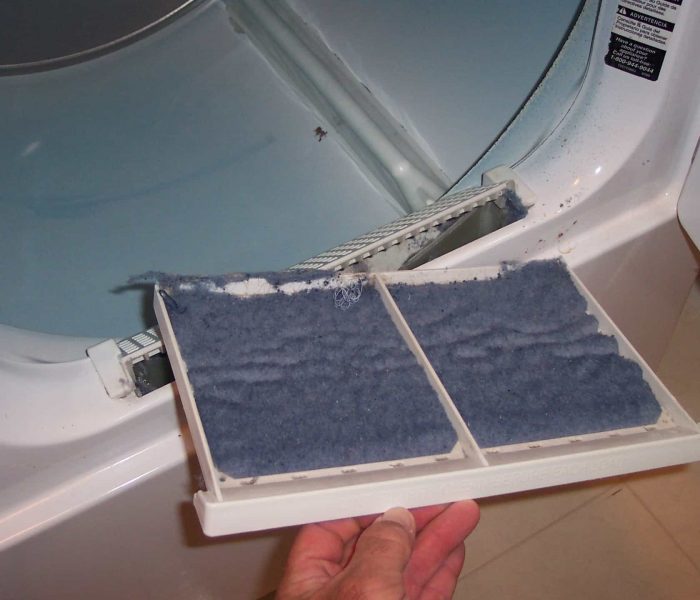 Schedule a Consultation with Apex Air Duct Cleaning & Chimney Services Today!
If you are looking for Camden, NJ dryer vent cleaning professionals in Camden, NJ, make sure you include Apex Air Duct Cleaning & Chimney Services on your list of candidates.
Throughout the county of Camden, we have managed to clean, improve the efficiency, and ensure the safety of countless dryers and with over 40 years of experience and an impressive track record of success, we have successfully cleaned, improved the efficiency, and ensured the safety of countless dryers.
We will be more than happy to assist you with any questions you might have by calling 732-314-7171 or by submitting a contact form directly on our website.
Camden is a city in and the county seat of Camden County, New Jersey. Camden is located directly across the Delaware River from Philadelphia, Pennsylvania. At the 2010 U.S. Census, the city had a population of 77,344. Camden is the 12th most populous municipality in New Jersey. The Census Bureau's Population Estimates Program calculated that the city's population was 73,562 in 2019, ranking the city the 487th-most-populous in the country. The city was incorporated on February 13, 1828. Camden has been the county seat of Camden County since the county was formed on March 13, 1844. The city derives its name from Charles Pratt, 1st Earl Camden. Camden is made up of over 20 different neighborhoods.
In 1626, Fort Nassau was established by the Dutch West India Company at the confluence of Big Timber Creek and the Delaware River. Throughout the 17th century, Europeans settled along the Delaware, competing to control the local fur trade. After the Restoration in 1660, the land around Camden was controlled by nobles serving under King Charles II, until it was sold off to a group of New Jersey Quakers in 1673. The area developed further when a ferry system was established along the east side of the Delaware River to facilitate trade between Fort Nassau and Philadelphia, the growing capital of the Quaker colony of Pennsylvania directly across the river. By the 1700s, Quakers and the Lenni Lenape, the indigenous inhabitants, were coexisting. The Quakers' expansion and use of natural resources, in addition to the introduction of alcohol and infectious disease, diminished the Lenape's population in the area.
The 1688 order of the County Court of Gloucester that sanctioned ferries between New Jersey and Philadelphia was: "Therefore we permit and appoint that a common passage or ferry for man or beast be provided, fixed and settled in some convenient and proper place between ye mouths or entrance of Cooper's Creek and Newton Creek, and that the government, managing and keeping of ye same be committed to ye said William Roydon and his assigns, who are hereby empowered and appointed to establish, fix and settle ye same within ye limits aforesaid, wherein all other persons are desired and requested to keep no other common or public passage or ferry." The ferry system was located along Cooper Street and was turned over to Daniel Cooper in 1695. Its creation resulted in a series of small settlements along the river, largely established by three families: the Coopers, the Kaighns, and the Mickels, and these lands would eventually be combined to create the future city. Of these, the Cooper family had the greatest impact on the formation of Camden. In 1773, Jacob Cooper developed some of the land he had inherited through his family into a "townsite," naming it Camden after Charles Pratt, the Earl of Camden.
For over 150 years, Camden served as a secondary economic and transportation hub for the Philadelphia area. However, that status began to change in the early 19th century. Camden was incorporated as a city on February 13, 1828, from portions of Newton Township, while the area was still part of Gloucester County. One of the U.S.'s first railroads, the Camden and Amboy Railroad, was chartered in Camden in 1830. The Camden and Amboy Railroad allowed travelers to travel between New York City and Philadelphia via ferry terminals in South Amboy, New Jersey and Camden. The railroad terminated on the Camden Waterfront, and passengers were ferried across the Delaware River to their final Philadelphia destination. The Camden and Amboy Railroad opened in 1834 and helped to spur an increase in population and commerce in Camden.
Learn more about Camden.
---
Here are some chimney-related links: