Please fill out the form and we will get back to you shortly.
Had apex appliance come to my home to service my dryer vent and chimney. There customer service was great and i couldn't be more satisfied, I will definitely be using them in the future!


A true professional company. This company was prompt & efficient, customer service was fantastic would definitely refer to all my friends and family.


They just cleaned my chimney. After some confusion Tom explained the situation to me and everything is great! Came within the time frame and did a good job!


The technician was terrific, he was very friendly and he knew what he was doing. He cleaned my dryer duct and also cleaned my dryer out. there was a ton of lint inside of it. Highly recommend this company.
Good service on my parents home, very professional company . Office staff was great setting up the appointment, technician John was great . Thank you . Will be calling again!


These guys are the BEST! Very friendly and they know what they are doing. They cleaned my dryer vent and the inside of my dryer, can't believe what came out. Very nice company to deal with. This was my second time using them, as my home has to have dryer vents cleaned every 2 years.
Dryer Vent Cleaning in Atlantic Hlds, NJ 07716
How Often Should You Have a Deep Clean Dryer Vent Service Done in Atlantic Hlds, NJ?
How often do you think about your dryer vent? Most people don't think about their dryer at all past cleaning out their lint trap. While removing excess lint from your lint trap is an important part of keeping your home safe, you can't leave it there. You need to do a dryer vent cleaning in Atlantic Hlds, NJ as well.
There's a lot to learn about dryer vent cleaning if you have never so much as examined your dryer vent before. You must learn what it does, why you need to clean it, signs it needs cleaning, and who to call. On top of that, you need to ask how often you should have a deep clean dryer vent service done in Monmouth County rather than a simple touch-up.
When you need to find a great dryer vent cleaning company, call Apex Air Duct Cleaning and Chimney Services. With all our years of experience, we can keep your home safe and clean. Keep reading below to learn more about the dryer vents and when to clean them.
What Does a Dryer Vent Do?
It's hard to know when to clean your Atlantic Hlds, NJ dryer vent if you don't know what it does or where it is. Your dryer vent attaches to your dryer and takes the moisture-filled air through a tube. Then, the air leaves your house. For some houses, the vent goes to your roof. Your dryer vent can come in several different materials, such as aluminum, semi-rigid, and rigid.
However, can you have a ventless dryer? After all, you won't know how to clean the vent if your dryer doesn't have one. While there are ventless dryers, they are not as common as vented dryers. This is because it takes longer—almost twice as long—for ventless dryers to work. Instead of sending out the moisture-filled air, these dryers will turn the air into water, sending it down your drains. While you may have a ventless dryer, the chances are you have a vented one.
Why Do You Need To Clean It?
Now that you know what a dryer vent is, you may wonder why you need to clean it. You clean your lint trap after every wash. That's enough, right? And the dryer vent only takes moisture-filled air out of your dryer.
Unfortunately, more can go through—and enter—your dryer vent than just air. For example, lint can enter your dryer vent and clog it, requiring a cleaning. Lint is flammable, so you want to remove any lint clogs. The air that goes through your vent is often hot, meaning that you can potentially start a house fire if you don't keep your dryer vent clean.
Other things can enter your dryer vent as well, such as pests and mold. Whenever you have a dark, moist environment, you need to keep track of its cleanliness. Mold can form in the bends of your dryer vent, potentially damaging your home's air quality. If you suspect that you have mold growing in your Monmouth County dryer vent, call Apex Air Duct Cleaning and Chimney Services today to help you out.
As we mentioned, pests can also enter your dryer vent. Small pests, like insects and mice, can find a home among the lint inside your dryer vent. They can leave behind droppings, which you don't want ruining the air quality in your home. Regularly inspect your dryer vent to keep it free from pests.
How Often Do You Need a Deep Clean Dryer Vent Service Done?
So you need to have a deep clean dryer vent service done in Atlantic Hlds, NJ; how often do you need it cleaned, though? Can you go a few years without having to worry about it?
How often you need a dryer vent cleaning can depend on a few factors, such as the size of your family. If you have a large family, you may do more loads of laundry than someone living alone. While your household size plays a factor, you should still get your dryer vent cleaned at least once a year or whenever you notice signs that it needs cleaning.
Signs It Needs Cleaning
Some signs that you need to clean your dryer vent include slow drying times, increased electric bills, and a hot dryer.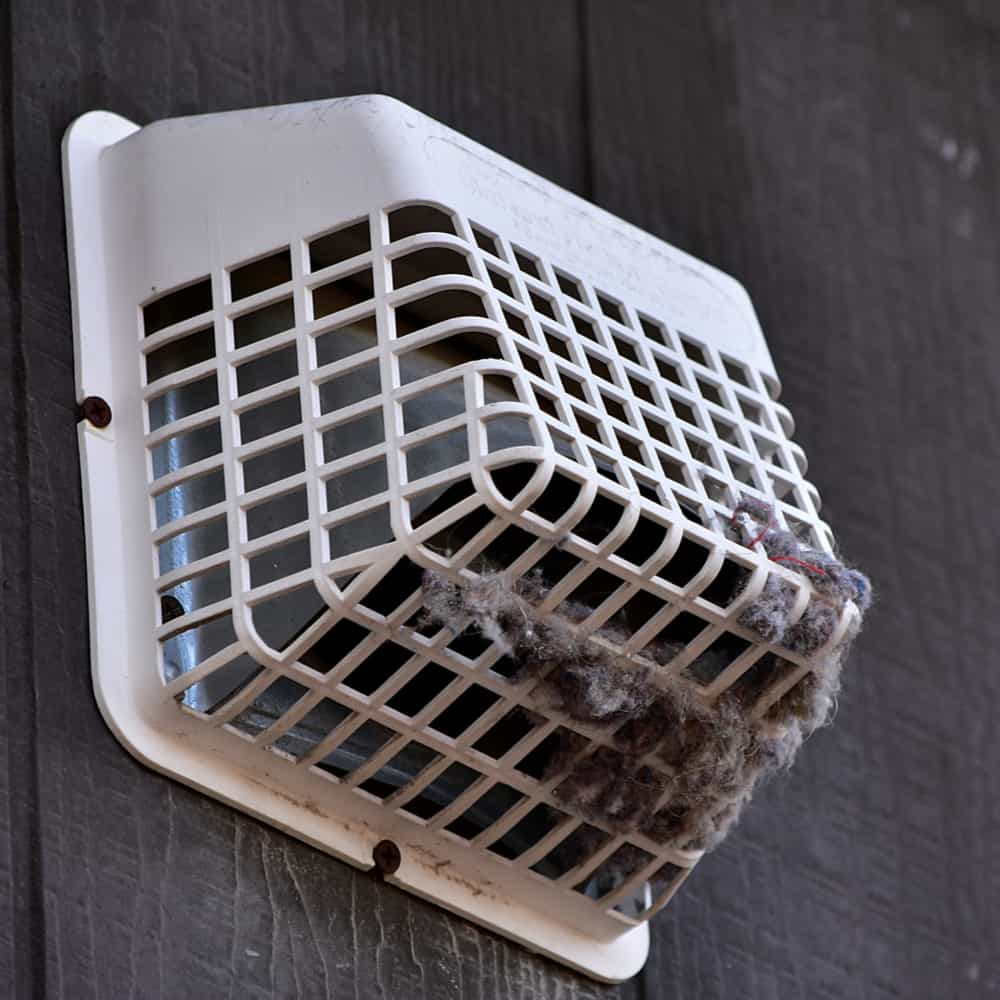 You will notice slow drying times if you have a clog in your dryer vent, most likely from lint. When something blocks the air from exiting the dryer, it can take longer for your dryer to work as it would with a clean vent. This is also why you will notice an increase in your electric bills. Since your dryer has to work twice as hard to dry clothes, it will use more electricity per load. Finally, if your clothes or the dryer feel abnormally hot to the touch, you know that something isn't working as it should.
Therefore, if you notice any of these tell-tale signs, call Apex Air Duct Cleaning and Chimney Services immediately.
How It Keeps You Safe
You need a dryer vent cleaning to avoid potential house fires in Atlantic Hlds, NJ. As we mentioned, cleaning your dryer vent can keep you safe in a few ways: it can improve your air quality and prevent house fires. Nothing can work right when clogged or damaged, so ensure you keep your home safe by cleaning your vents.
Who Needs Deep Clean Dryer Vent Services?
Are there some people who need deep clean dryer vent services in Monmouth County and some who don't? If you live alone, do you need to clean your dryer vent? Unfortunately, this is a chore that everyone has to do, whether you live on your own or you run a laundromat. Who you are and how you use your dryer determines how often you should clean it.
DIY or Call the Pros
Now, can you clean your dryer vents on your own, or do you have to call a professional? While we live in a world where many people try to DIY everything, we should leave some things up to the experts. You can inspect your Monmouth County dryer vents independently and attempt to clean them, but you may not get far.
Some dryer vents go up to your roof, meaning you have to climb a ladder to reach them. And no matter where you find your vent in your home, you need specific tools to clean it properly. If you don't have said tools, you may miss a spot full of lint.
Call Apex Air Duct Cleaning and Chimney Services at 732-314-7171 today to keep your home safe. Homeownership is tricky, and you never know what to expect. When you choose us, you know you can protect your home's air quality and safety.
---
Useful links for Atlantic Hlds, NJ
Directions from Atlantic Hlds, NJ to Apex Air Duct Cleaning and Chimney Services
---
Here are some cleaning-related links: