Get A Free Estimate Today
Please fill out the form and we will get back to you shortly.
Had apex appliance come to my home to service my dryer vent and chimney. There customer service was great and i couldn't be more satisfied, I will definitely be using them in the future!


A true professional company. This company was prompt & efficient, customer service was fantastic would definitely refer to all my friends and family.


They just cleaned my chimney. After some confusion Tom explained the situation to me and everything is great! Came within the time frame and did a good job!


The technician was terrific, he was very friendly and he knew what he was doing. He cleaned my dryer duct and also cleaned my dryer out. there was a ton of lint inside of it. Highly recommend this company.
Good service on my parents home, very professional company . Office staff was great setting up the appointment, technician John was great . Thank you . Will be calling again!


These guys are the BEST! Very friendly and they know what they are doing. They cleaned my dryer vent and the inside of my dryer, can't believe what came out. Very nice company to deal with. This was my second time using them, as my home has to have dryer vents cleaned every 2 years.
Chimney Sweeping in Union City, NJ 07087
Key Questions to Ask Before Hiring a Local Chimney Sweep for Your Union City, NJ Home
Is it time for your yearly chimney cleaning? Are you having a hard time getting fires to light or stay lit? Do you hear strange sounds coming out of the chimney? Are you struggling to open and close the flue? Whatever the case may be, whether you need a routine chimney cleaning and inspection or you're having an unexpected problem, if you're looking for a reliable local chimney sweep, contact Apex Air Duct Cleaning and Chimney Services! We're a leading locally owned and operated, fully licensed and insured Union City, NJ chimney sweeping company that has been maintaining the safety and function of Hudson County homes for more than 40 years. Our professionally trained, CSIA-certified chimney sweeps are experts in their field. They employ the most advanced techniques, proven strategies, and state-of-the-art equipment, and adhere to the most stringent standards to ensure the most thorough results. For the best Union City, NJ chimney sweeping services, look no further than Apex Air Duct Cleaning and Chimney Services.
Important Questions to Ask Before Hiring a Union City, NJ Local Chimney Sweep
There really is nothing better than kicking back and relaxing or playing games and sharing laughs with loved ones in front of a warm, glowing fire on a cold winter's night. A fireplace isn't just a reliable source of warmth, but it creates a welcoming ambiance; it's no doubt one of the favorite features of your Hudson County home. Of course, in order to ensure that your fireplace functions properly and safely, routine maintenance is an absolute must, and that includes regular chimney cleaning.
According to the National Fire Protection Agency (NFPA), a chimney should be cleaned at least once a year; more often if it's used on a frequent basis. Failure to clean a chimney will not only impact the quality of the fires in your fireplace (they won't burn as strongly and warmly) but can increase the risk of serious issues, including chimney and house fires, as well as carbon monoxide exposure. Needless to say, to avoid the risk of costly repairs – and more importantly, to ensure the safety of your loved ones and your Hudson County home – having a local chimney sweep clean the structure on a regular basis is essential.
Since it's such an important job, you don't want to hire just any local chimney sweep; you want to make sure that you hire someone you can count on to offer the most reliable results. Finding a Union City, NJ local chimney sweeping contractor isn't hard, but finding a credible professional can be tricky. Since chimney sweeping is a largely unregulated industry, how do you know who to trust? By doing your due diligence, of course! Find at least three local chimney sweep companies by asking the people you know for recommendations or by searching online, contact each one, and ask some key questions.
Here's a look at some suggested questions to ask when you're interviewing Union City, NJ chimney sweeping contractors.
How long has your chimney sweeping company been in business?
Since the chimney plays such an integral part in fireplace safety, when it comes to maintaining it, you want to be sure the company you hire has a lot of hands-on, real-world experience. Though someone who has just gotten into the chimney sweeping business may be able to provide good results, you definitely don't want to leave anything to chance. Ideally, you should look for a local chimney sweep that's been in business for at least a few years. The longer a Union City, NJ chimney sweeping professional has been in business, the more experience they'll have under their belts, and they'll bring that experience to your project.
A well-established company that has been servicing the Hudson County for several years – or even decades – will be highly knowledgeable about safety regulations, will know how to detect and correct all types of chimney issues, and will apply the right tools and techniques to ensure the best results. Plus, if a local chimney sweep has been in business for a long time, that's a good sign that they offer reliable services, otherwise, they wouldn't be around for long.
Do you have a valid license and insurance?
Unfortunately, the chimney sweep industry is largely unregulated, and many local chimney sweeps aren't licensed or insured. If you hire an unlicensed, uninsured chimney sweeping technician, you could end up in a serious pickle. A license provides the assurance that the professional has the necessary requisite skills, and understands the local Hudson County laws and codes. Insurance protects you from having to pay for any issues that may occur while the local chimney sweep is working on your property; for example, if they damage your property or sustain an injury, their insurance will pay for the related repairs or medical expenses. If the chimney sweep isn't licensed, they may not have the knowledge and skill that the job requires. If they aren't insured and something goes wrong, you could be looking at unexpected (and costly) expenses.
Don't just ask a local chimney sweep if they're licensed and insured; ask to see proof of both, and confirm that they're valid. A reputable Union City, NJ chimney sweeping professional will be more than happy to provide you with a copy of their license and insurance.
What do your services entail?
While the services will vary, a reliable local chimney sweep will be glad to explain the details. Knowing what those services entail beforehand is important so you can make sure that you choose a Union City, NJ chimney sweeping professional that will meet your specific needs. A really reputable professional will offer a detailed outline of what their services entail, in writing.
Do you have references I can contact?
Before hiring a local chimney sweep, checking with some of the clients they've worked with in the past is definitely a good idea. A reliable chimney sweep will gladly provide you with a list of references that you can contact. Take the time to reach out to at least a few of those references and ask some key questions about the services that they received, if they were satisfied with the results, and if they would recommend using the chimney sweep. If a company is hesitant to provide you with references, if they fail to acknowledge your request, or if they do provide references but you can't get in touch with them, consider those red flags and cross them off your list.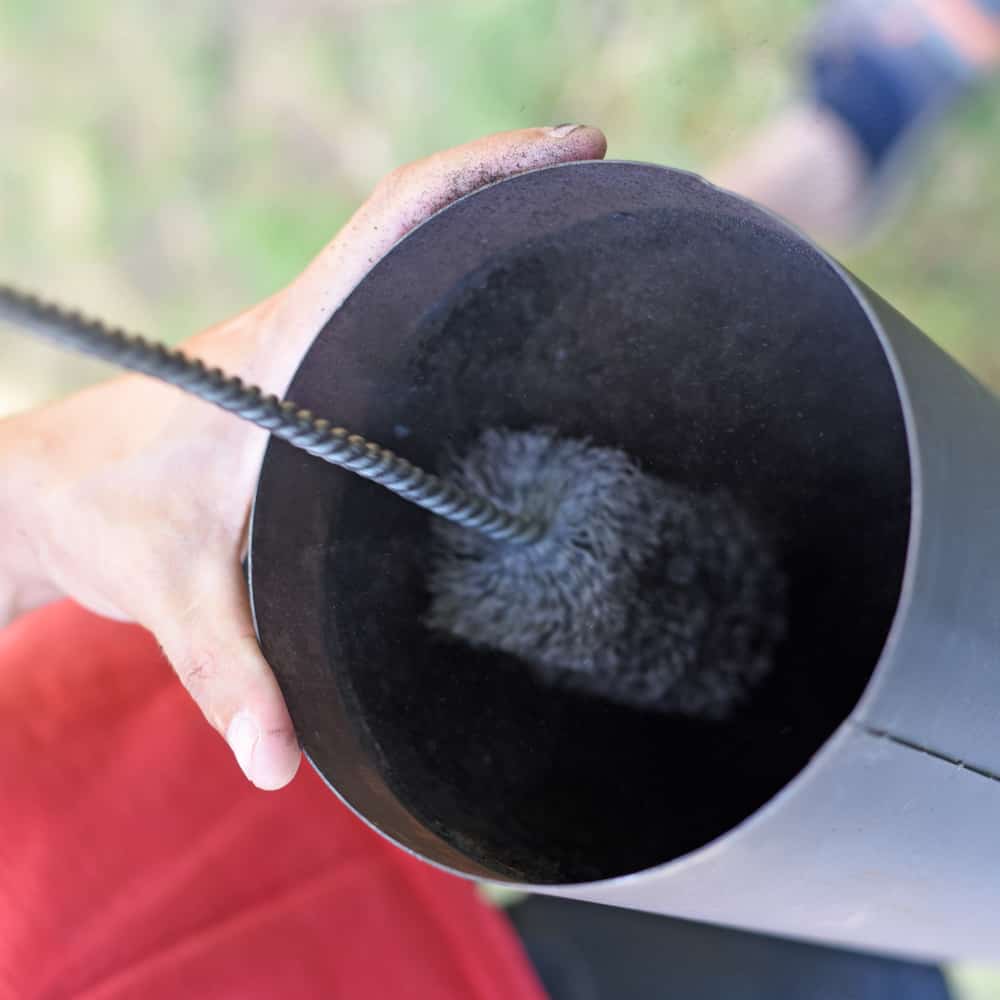 Contact Hudson County's Most Reputable Local Chimney Sweep
When you're researching local chimney sweeps, be sure to include Apex Air Duct Cleaning and Chimney Services on the list of company's you contact. With more than 40 years of experience and a proven track record of excellence, the team of CSIA-certified, fully licensed and insured technicians at our locally owned and operated Union City, NJ chimney sweeping company will not only meet your needs, they'll exceed your expectations. For more information or to schedule a complimentary consultation, call 732-314-7171 today!
---
Some information about Union City, NJ
Union City is a city in the northern part of Hudson County, New Jersey, United States. According to the 2010 United States Census the city had a total population of 66,455, reflecting a decline of 633 (−0.9%) from the 67,088 counted in the 2000 Census, which had in turn increased by 9,076 (+15.6%) from the 58,012 counted in the 1990 Census. The Census Bureau's Population Estimates Program calculated that the city's population was 67,982 in 2019, ranking the city the 540th-most-populous in the country. As of the 2010 Census, among cities with a population of more than 50,000, it was the most densely populated city in the United States, with a density of 54,138 per square mile.
The area of what is today Union City was originally inhabited by the Munsee-speaking branch of Lenape Native Americans, who wandered into the vast woodland area encountered by Henry Hudson during the voyages he conducted from 1609 to 1610 for the Dutch, who later claimed the area (which included the future New York City) and named it New Netherland. The portion of that land that included the future Hudson County was purchased from members of the Hackensack tribe of the Lenni-Lenape and became part of Pavonia, New Netherland.
The relationship between the early Dutch settlers and Native Americans was marked by frequent armed conflict over land claims. In 1658 by New Netherland colony Director-General Peter Stuyvesant re-purchased the territory. The boundaries of the purchase are described in the deed preserved in the New York State Archives, as well as the medium of exchange: '80 fathoms of wampum, 20 fathoms of cloth, 12 brass kettles, 6 guns, one double brass kettle, 2 blankets, and one half barrel of strong beer.' In 1660, he ordered the building of a fortified village at Bergen to protect the area. It was the first permanent European settlement in New Jersey, located in what is now the Journal Square area of Jersey City near Academy Street. In 1664, the British captured New Netherland from the Dutch, at which point the boundaries of Bergen Township encompassed what is now known as Hudson County. North of this was the unpopulated Bergen Woods, which would later be claimed by settlers, after whom a number of Union City streets today are named, including Sipp Street, Brown Street, Golden Lane, Tournade Street and Kerrigan Avenue, which is named after J. Kerrigan, the owner of Kerrigan Farm, who donated the land for Saint Michael's Monastery.
The area that would one day be Union City, however, remained sparsely populated until the early 19th century. The British granted Bergen a new town charter in 1668. In 1682 they created Bergen County, which was named to honor their Dutch predecessors. That county comprised all of present-day Hudson, Bergen and Passaic counties. Sparsely inhabited during the 17th and 18th centuries, the southeast section of Bergen County had grown by the early 19th century to the point where it was deemed necessary to designate it a separate county. The New Jersey legislature created Hudson County in 1840, and in 1843, it was divided into two townships: Old Bergen Township (which eventually became Jersey City) and North Bergen Township, which was gradually separated into Hudson County's present day municipalities: Hoboken in 1849, Weehawken and Guttenberg in 1859, and West Hoboken and Union Township. West Hoboken was incorporated as a township by an act of the New Jersey Legislature on February 28, 1861, from portions of North Bergen Township. The township was reincorporated on April 6, 1871, and again on March 27, 1874. Portions of the township were ceded to Weehawken in 1879. On June 28, 1884, West Hoboken was reincorporated as a town, based on an ordinance passed nine days earlier. The town was reincorporated on April 24, 1888, based on the results of a referendum passed 12 days earlier. Union Township, or simply Union, was formed in 1864 through the merger of a number of villages, such as Dalleytown, Buck's Corners and Cox's Corners. The largest of these villages, Union Hill, became the colloquial name for the merged town of Union itself. The northern section of Union Township was later incorporated as West New York in 1898. Union City was incorporated on June 1, 1925, by merging the two towns of West Hoboken and Union Hill. The name of one of the city's schools, Union Hill Middle School, recalls the former town.
Useful links for Union City, NJ
Directions from Union City, NJ to Apex Air Duct Cleaning and Chimney Services
---
Here are some cleaning-related links: