Please fill out the form and we will get back to you shortly.
Had apex appliance come to my home to service my dryer vent and chimney. There customer service was great and i couldn't be more satisfied, I will definitely be using them in the future!


A true professional company. This company was prompt & efficient, customer service was fantastic would definitely refer to all my friends and family.


They just cleaned my chimney. After some confusion Tom explained the situation to me and everything is great! Came within the time frame and did a good job!


The technician was terrific, he was very friendly and he knew what he was doing. He cleaned my dryer duct and also cleaned my dryer out. there was a ton of lint inside of it. Highly recommend this company.
Good service on my parents home, very professional company . Office staff was great setting up the appointment, technician John was great . Thank you . Will be calling again!


These guys are the BEST! Very friendly and they know what they are doing. They cleaned my dryer vent and the inside of my dryer, can't believe what came out. Very nice company to deal with. This was my second time using them, as my home has to have dryer vents cleaned every 2 years.
Chimney Sweeping in Toms River, NJ 08753
Advantages For Hiring Professional Chimney Sweeping Services Near Me In Toms River, NJ
Having a fireplace in your house may be an excellent way to relax and keep the property cozy during the chilly winter months. While a fireplace may be a lot of fun, it does take some care to keep it clean and safe.
Our company provides expert and professional services in chimney inspection and cleaning in Ocean County. Apex Air Duct Cleaning and Chimney Services is recognized by Chimney Safety Institute Of America and National Fire Protection for assisting you with professional chimney sweeps.
Therefore, if you want any assistance in a chimney and fireplace inspection or chimney sweeping services near me in Toms River, NJ, we can help you.
When looking for chimney sweeping services near me, evaluating and assessing the professional chimney sweep are some of the most important tasks you should have performed. There are several advantages to hiring a professional chimney sweeping service.
1) Less Smoke & More Cleaner Air
When your chimney is functioning correctly, it performs a great job of extracting smoke from your fireplace. When your chimney becomes clogged with soot and sludge, its capacity to filter smoke correctly is jeopardized.
A certified chimney sweep will ensure that your chimney operates at peak efficiency and that you never have to bother about the smoke shelf. Apex Air Duct Cleaning and Chimney Services provides all types of chimney sweeping and fireplace-related services in Ocean County.
2) Avoid Exposure To Carbon Monoxide
Carbon Monoxide is a deadly, invisible gas that kills thousands of people each year. At the same time, many individuals do not associate their fireplace with exposure to carbon monoxide. It is critical to understand that wood-burning, creosote builds, flue liner, and chimney flue can potentially produce fatal quantities of Carbon Monoxide.
It is critical for a professional chimney sweep to evaluate and repair any flaws that may impair your chimney's capacity to prevent carbon monoxide exposure. Apex Air Duct Cleaning and Chimney Services is experienced in this field around Toms River, NJ. If you want any further details, connect us.
3) Saves Valuable Time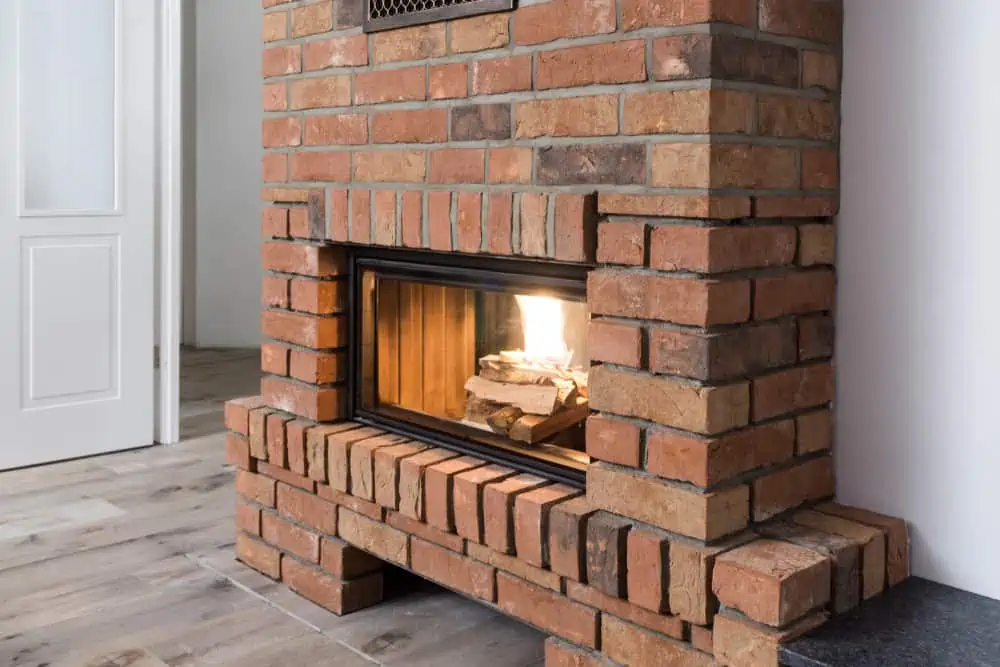 When you engage a chimney sweep around Ocean County to clean your chimney, you can be confident that you will complete the task efficiently and effectively. Additionally, you may anticipate that the job will not come at the price of your weekend enjoyment.
When attempting to do your chimney sweep task on your own, you cannot ensure that you are doing it correctly or not. You will also spend an unusual amount of time figuring things out.
An expert chimney repair sweeps must do the work to be time-saving. Apex Air Duct Cleaning and Chimney Services has experienced professional chimney sweeps doing this walk for many years now to help you at any moment.
4) Enhance Chimney's Life
Additionally, a chimney sweep will do a short assessment of the chimney to ensure it stays in excellent shape. If the comprehensive service discovers any problems, they may also give restoration services to assist in repairing your chimney.
If you need a fireplace or chimney inspection, call Apex Air Duct Cleaning and Chimney Services to learn more about our chimney sweeping and other services we provide.
5) Avoid Any Damage From Smoke Chamber
It is possible that the smoke blowing back from your unclean chimney does not have a noticeable impact on your health, but it may harm the rest of your home.
Smoke chamber damages may permanently damage your ceiling, walls, and furnishings. It may result in thousands of dollars in cleaning expenses. One may prevent all that capital loss with appropriate chimney care.
Chimney sweep cleans your chimney using a large metal bristles brush. These are lengthy rods with bristles at the very end. The certified chimney sweeps will also wear gloves, goggles, and masks to protect themselves from creosote buildup, wood-burning, and chimney fire.
Why Trust Apex Air Duct Cleaning and Chimney Services In Toms River For chimney sweeping Professional Services?
Removing any creosote builds, flue liner, or chimney flue is crucial. Having your fireplace and chimney cleaned by a professional is a brilliant idea. Apex Air Duct Cleaning and Chimney Services has 40 years of experience in Toms River, NJ in chimney sweeping services near me, cleaning smoke shelves even using a shop vacuum. To know about further details and assist you in your chimney inspections and cleaning, contact us at 732-314-7171.
---
Some information about Toms River, NJ
Toms River is a township in Ocean County, New Jersey, United States. Its mainland portion is also a census-designated place of the same name, which serves as the county seat of Ocean County. Formerly known as the Township of Dover, in 2006 voters approved a change of the official name to the Township of Toms River, adopting the name of the largest unincorporated community within the township. As of the 2020 United States Census, the township had a total population of 95,438, with the township ranking as the 8th-most-populous municipality in the state in 2020 and the second most-populous municipality in Ocean County. The 2020 population increased by 4,199 (+4.6%) from the 91,239 counted in the 2010 Census, which had in turn increased by 1,533 (+1.7%) from the 89,706 counted in the 2000 Census, and by 13,335 (+17.5%) from the 76,371 counted in the 1990 Census.
Much of the early history of the settlement of Toms River is obscured by conflicting stories. Various sources list the eponym of the township as either English captain William Tom, or farmer and ferryman Thomas Luker. In 1992, as part of celebrations commemorating the township's 225th anniversary, official recognition was granted to the tradition that the 'Tom' in 'Toms River' was for Thomas Luker, who ran a ferry across Goose Creek (now the Toms River). During the 19th century, Toms River became a center for shipbuilding, whaling, fishing, and iron and lumber production. The settlement and the river were usually spelled 'Tom's River' in its early days, though its current spelling has been standard since the middle of the 19th century.
Toms River was located in the southern section of the Township of Shrewsbury that obtained a royal charter to secede in 1767 and form Dover Township. During the American Revolutionary War, Toms River was home to a strategically important salt works that supplied colonial militias, as well as a base for privateer vessels that plundered British and Tory ships off the coast. In March 1782, a group of British and loyalist soldiers attacked a blockhouse along the river that housed the colonial militia and captured Captain Joshua Huddy, who was later hanged at Sandy Hook. Also destroyed were the salt works and most of the houses in the village. The incident greatly complicated the tense relationship between the British, loyalist, and colonial and was a factor in prolonging the peace negotiations that were then in progress in Paris until 1783.
The village of Toms River is listed on both the national and state registers of historic places.
Useful links for Toms River, NJ
Directions from Toms River, NJ to Apex Air Duct Cleaning and Chimney Services
---
Here are some cleaning-related links: