Please fill out the form and we will get back to you shortly.
Had apex appliance come to my home to service my dryer vent and chimney. There customer service was great and i couldn't be more satisfied, I will definitely be using them in the future!


A true professional company. This company was prompt & efficient, customer service was fantastic would definitely refer to all my friends and family.


They just cleaned my chimney. After some confusion Tom explained the situation to me and everything is great! Came within the time frame and did a good job!


The technician was terrific, he was very friendly and he knew what he was doing. He cleaned my dryer duct and also cleaned my dryer out. there was a ton of lint inside of it. Highly recommend this company.
Good service on my parents home, very professional company . Office staff was great setting up the appointment, technician John was great . Thank you . Will be calling again!


These guys are the BEST! Very friendly and they know what they are doing. They cleaned my dryer vent and the inside of my dryer, can't believe what came out. Very nice company to deal with. This was my second time using them, as my home has to have dryer vents cleaned every 2 years.
Chimney Sweeping in Stafford, NJ 08005
Advantages For Hiring Professional Chimney Sweeping Services Near Me In Stafford, NJ
Having a fireplace in your house may be an excellent way to relax and keep the property cozy during the chilly winter months. While a fireplace may be a lot of fun, it does take some care to keep it clean and safe.
Our company provides expert and professional services in chimney inspection and cleaning in Ocean County. Apex Air Duct Cleaning and Chimney Services is recognized by Chimney Safety Institute Of America and National Fire Protection for assisting you with professional chimney sweeps.
Therefore, if you want any assistance in a chimney and fireplace inspection or chimney sweeping services near me in Stafford, NJ, we can help you.
When looking for chimney sweeping services near me, evaluating and assessing the professional chimney sweep are some of the most important tasks you should have performed. There are several advantages to hiring a professional chimney sweeping service.
1) Less Smoke & More Cleaner Air
When your chimney is functioning correctly, it performs a great job of extracting smoke from your fireplace. When your chimney becomes clogged with soot and sludge, its capacity to filter smoke correctly is jeopardized.
A certified chimney sweep will ensure that your chimney operates at peak efficiency and that you never have to bother about the smoke shelf. Apex Air Duct Cleaning and Chimney Services provides all types of chimney sweeping and fireplace-related services in Ocean County.
2) Avoid Exposure To Carbon Monoxide
Carbon Monoxide is a deadly, invisible gas that kills thousands of people each year. At the same time, many individuals do not associate their fireplace with exposure to carbon monoxide. It is critical to understand that wood-burning, creosote builds, flue liner, and chimney flue can potentially produce fatal quantities of Carbon Monoxide.
It is critical for a professional chimney sweep to evaluate and repair any flaws that may impair your chimney's capacity to prevent carbon monoxide exposure. Apex Air Duct Cleaning and Chimney Services is experienced in this field around Stafford, NJ. If you want any further details, connect us.
3) Saves Valuable Time
When you engage a chimney sweep around Ocean County to clean your chimney, you can be confident that you will complete the task efficiently and effectively. Additionally, you may anticipate that the job will not come at the price of your weekend enjoyment.
When attempting to do your chimney sweep task on your own, you cannot ensure that you are doing it correctly or not. You will also spend an unusual amount of time figuring things out.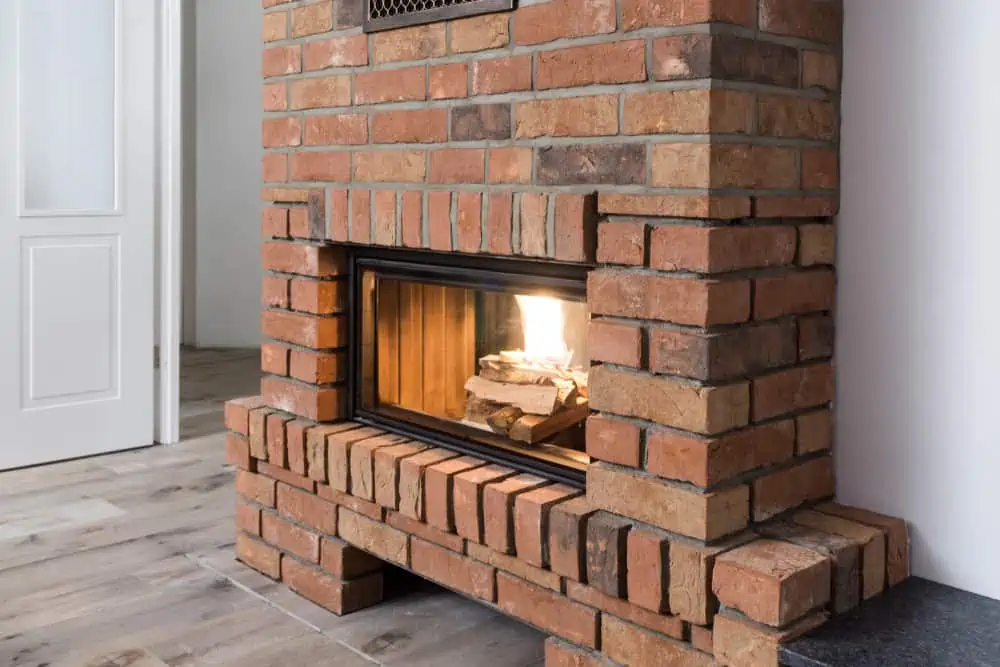 An expert chimney repair sweeps must do the work to be time-saving. Apex Air Duct Cleaning and Chimney Services has experienced professional chimney sweeps doing this walk for many years now to help you at any moment.
4) Enhance Chimney's Life
Additionally, a chimney sweep will do a short assessment of the chimney to ensure it stays in excellent shape. If the comprehensive service discovers any problems, they may also give restoration services to assist in repairing your chimney.
If you need a fireplace or chimney inspection, call Apex Air Duct Cleaning and Chimney Services to learn more about our chimney sweeping and other services we provide.
5) Avoid Any Damage From Smoke Chamber
It is possible that the smoke blowing back from your unclean chimney does not have a noticeable impact on your health, but it may harm the rest of your home.
Smoke chamber damages may permanently damage your ceiling, walls, and furnishings. It may result in thousands of dollars in cleaning expenses. One may prevent all that capital loss with appropriate chimney care.
Chimney sweep cleans your chimney using a large metal bristles brush. These are lengthy rods with bristles at the very end. The certified chimney sweeps will also wear gloves, goggles, and masks to protect themselves from creosote buildup, wood-burning, and chimney fire.
Why Trust Apex Air Duct Cleaning and Chimney Services In Stafford For chimney sweeping Professional Services?
Removing any creosote builds, flue liner, or chimney flue is crucial. Having your fireplace and chimney cleaned by a professional is a brilliant idea. Apex Air Duct Cleaning and Chimney Services has 40 years of experience in Stafford, NJ in chimney sweeping services near me, cleaning smoke shelves even using a shop vacuum. To know about further details and assist you in your chimney inspections and cleaning, contact us at 732-314-7171.
---
Some information about Stafford, NJ
Stafford Township is a township in Ocean County, New Jersey, United States. As of the 2010 United States Census, the township population increased to 26,535, reflecting an increase of 4,003 (+17.8%) from the 22,532 counted in the 2000 Census, which had in turn increased by 9,207 (+69.1%) from the 13,325 counted in the 1990 Census. The 2010 population was the highest level ever recorded in a decennial census for Stafford Township.
Stafford Township was formed by Royal charter on March 3, 1750, from portions of Shrewsbury Township, while the area was still part of Monmouth County. It was incorporated as one of New Jersey's first 104 townships by the Township Act of 1798 of the New Jersey Legislature on February 21, 1798, and became part of the newly formed Ocean County on February 15, 1850. Portions of the township were taken to form Union Township (March 10, 1846, now Barnegat Township), Eagleswood Township (March 17, 1874), Long Beach City borough (September 19, 1894, now Surf City) and Long Beach Township (March 23, 1899). The township was named for Staffordshire, England.
Stafford Township was mostly a rural area, aside from the bustling downtown of Manahawkin. Early growth in the township started in the 1950s, starting with the construction of large resort communities of Beach Haven West and Ocean Acres, which were built around the same time as the completion of the Garden State Parkway and the expansion of Route 72, the latter which formerly ran along the two-lane Bay Avenue.
While growing quickly, development was still sparse. Route 72 was still mostly wooded, aside from several car dealerships, gas stations, a drive-in movie theater, and the Manahawkin Executive Airport. Most of the growth started in the 1980s, when several new developments were constructed, such as Colony Lakes and the expansion of Beach Haven West, and Ocean Acres, which strayed from being a community of summer homes into a booming development of Single-family homes. Stafford Square was the first major shopping center to open on Route 72, anchored by ShopRite and a Caldor (which is currently a Lowe's). Manahawkin Airport was closed in the early 1990s to make way for a Walmart and PathMark. However, part of the runway was still left intact until the 2000s, when the St. Mary's of the Pines Catholic Church and All Saints Regional Catholic School were built on the land.
Useful links for Stafford, NJ
Directions from Stafford, NJ to Apex Air Duct Cleaning and Chimney Services
---
Here are some cleaning-related links: