Get A Free Estimate Today
Please fill out the form and we will get back to you shortly.
Had apex appliance come to my home to service my dryer vent and chimney. There customer service was great and i couldn't be more satisfied, I will definitely be using them in the future!


A true professional company. This company was prompt & efficient, customer service was fantastic would definitely refer to all my friends and family.


They just cleaned my chimney. After some confusion Tom explained the situation to me and everything is great! Came within the time frame and did a good job!


The technician was terrific, he was very friendly and he knew what he was doing. He cleaned my dryer duct and also cleaned my dryer out. there was a ton of lint inside of it. Highly recommend this company.
Good service on my parents home, very professional company . Office staff was great setting up the appointment, technician John was great . Thank you . Will be calling again!


These guys are the BEST! Very friendly and they know what they are doing. They cleaned my dryer vent and the inside of my dryer, can't believe what came out. Very nice company to deal with. This was my second time using them, as my home has to have dryer vents cleaned every 2 years.
Chimney Sweeping in Ocean Acres, NJ 08005
Advantages For Hiring Professional Chimney Sweeping Services Near Me In Ocean Acres, NJ
Having a fireplace in your house may be an excellent way to relax and keep the property cozy during the chilly winter months. While a fireplace may be a lot of fun, it does take some care to keep it clean and safe.
Our company provides expert and professional services in chimney inspection and cleaning in Ocean County. Apex Air Duct Cleaning and Chimney Services is recognized by Chimney Safety Institute Of America and National Fire Protection for assisting you with professional chimney sweeps.
Therefore, if you want any assistance in a chimney and fireplace inspection or chimney sweeping services near me in Ocean Acres, NJ, we can help you.
When looking for chimney sweeping services near me, evaluating and assessing the professional chimney sweep are some of the most important tasks you should have performed. There are several advantages to hiring a professional chimney sweeping service.
1) Less Smoke & More Cleaner Air
When your chimney is functioning correctly, it performs a great job of extracting smoke from your fireplace. When your chimney becomes clogged with soot and sludge, its capacity to filter smoke correctly is jeopardized.
A certified chimney sweep will ensure that your chimney operates at peak efficiency and that you never have to bother about the smoke shelf. Apex Air Duct Cleaning and Chimney Services provides all types of chimney sweeping and fireplace-related services in Ocean County.
2) Avoid Exposure To Carbon Monoxide
Carbon Monoxide is a deadly, invisible gas that kills thousands of people each year. At the same time, many individuals do not associate their fireplace with exposure to carbon monoxide. It is critical to understand that wood-burning, creosote builds, flue liner, and chimney flue can potentially produce fatal quantities of Carbon Monoxide.
It is critical for a professional chimney sweep to evaluate and repair any flaws that may impair your chimney's capacity to prevent carbon monoxide exposure. Apex Air Duct Cleaning and Chimney Services is experienced in this field around Ocean Acres, NJ. If you want any further details, connect us.
3) Saves Valuable Time
When you engage a chimney sweep around Ocean County to clean your chimney, you can be confident that you will complete the task efficiently and effectively. Additionally, you may anticipate that the job will not come at the price of your weekend enjoyment.
When attempting to do your chimney sweep task on your own, you cannot ensure that you are doing it correctly or not. You will also spend an unusual amount of time figuring things out.
An expert chimney repair sweeps must do the work to be time-saving. Apex Air Duct Cleaning and Chimney Services has experienced professional chimney sweeps doing this walk for many years now to help you at any moment.
4) Enhance Chimney's Life
Additionally, a chimney sweep will do a short assessment of the chimney to ensure it stays in excellent shape. If the comprehensive service discovers any problems, they may also give restoration services to assist in repairing your chimney.
If you need a fireplace or chimney inspection, call Apex Air Duct Cleaning and Chimney Services to learn more about our chimney sweeping and other services we provide.
5) Avoid Any Damage From Smoke Chamber
It is possible that the smoke blowing back from your unclean chimney does not have a noticeable impact on your health, but it may harm the rest of your home.
Smoke chamber damages may permanently damage your ceiling, walls, and furnishings. It may result in thousands of dollars in cleaning expenses. One may prevent all that capital loss with appropriate chimney care.
Chimney sweep cleans your chimney using a large metal bristles brush. These are lengthy rods with bristles at the very end. The certified chimney sweeps will also wear gloves, goggles, and masks to protect themselves from creosote buildup, wood-burning, and chimney fire.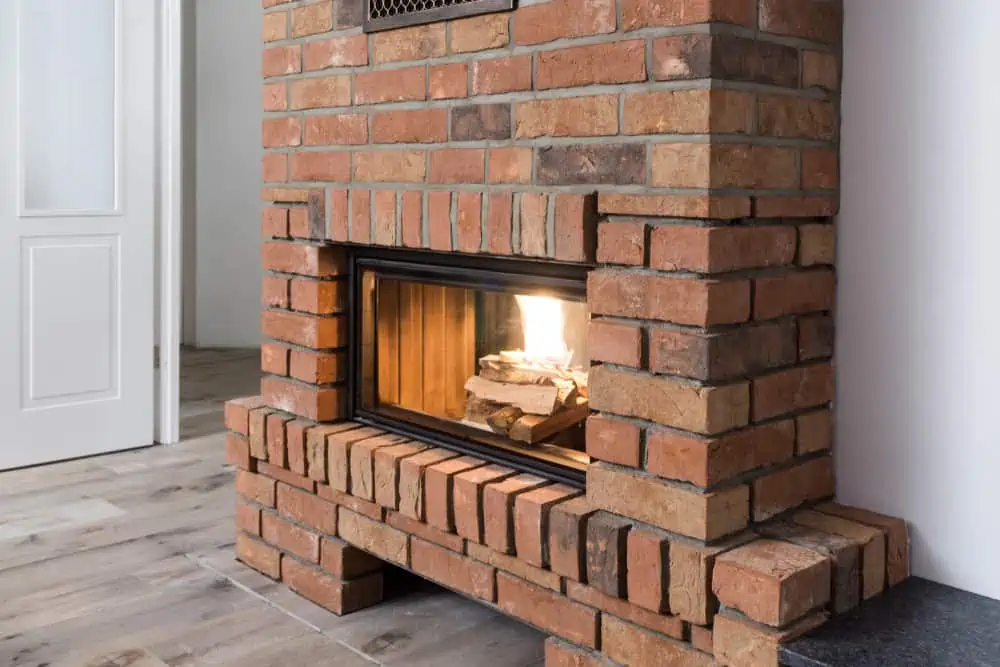 Why Trust Apex Air Duct Cleaning and Chimney Services In Ocean Acres For chimney sweeping Professional Services?
Removing any creosote builds, flue liner, or chimney flue is crucial. Having your fireplace and chimney cleaned by a professional is a brilliant idea. Apex Air Duct Cleaning and Chimney Services has 40 years of experience in Ocean Acres, NJ in chimney sweeping services near me, cleaning smoke shelves even using a shop vacuum. To know about further details and assist you in your chimney inspections and cleaning, contact us at 732-314-7171.
---
Some information about Ocean Acres, NJ
Ocean Acres is an unincorporated community and census-designated place (CDP) split between Barnegat Township and Stafford Township, in Ocean County, New Jersey, United States. As of the 2010 United States Census, the CDP's population was 16,142, of which 925 were in Barnegat Township and 15,217 were in Stafford Township. Ocean Acres is located in the northwestern end of Stafford Township and part of Barnegat Township, and is the newest and biggest part of both communities, with approximately 5,500 lots in an area of 6 square miles (16 km2).
Ocean Acres was started in the early 1960s, on a large tract west of the Garden State Parkway sprawling between Stafford Township and Barnegat Townships. Potential buyers were bused to the site and in its first year, 2,000 lots were sold. The original Ocean Acres development offered three home designs, two ranch styles and a bi-level design. The original models were located on New Jersey Route 72, west of the present site of the Southern Ocean Medical Center, all three are currently used as businesses.
Throughout the 1970s and 1980s, growth on the community was slow. Only a handful of the streets were paved, and most homes were used as summer homes. The community offered several recreation centers, such as a lakefront park near the Nautilus Drive entrance (it was eventually leveled to make way for an expanded lake), a second lakefront park with tennis and basketball courts off of Forecastle and Canal Drive which doesn't exist anymore, a bathing beach and pool, and an 18-hole golf course. The pool has since been removed, but the bathing beach is still open to swimmers after being closed for several years throughout the 1990s. While many original recreational centers original to Ocean Acres, many new parks and recreation centers owned by Stafford Township were built since the 1990s.
For years, a state-mandated moratorium on construction west of the Garden State Parkway had limited the 5,500-lot community to fewer than 800 homes. In the 1990s, when the moratorium was lifted and sewer lines were installed; development skyrocketed. Several area developers built nearly thousands of homes in the 1990s. Large areas of vacant land in Ocean Acres were even set aside for other individual subdivisions, such as The Oaks at Stafford development. The Ocean Acres Elementary School opened to grades K-2 in 1999.
Useful links for Ocean Acres, NJ
Directions from Ocean Acres, NJ to Apex Air Duct Cleaning and Chimney Services
---
Here are some cleaning-related links: