Get A Free Estimate Today
Please fill out the form and we will get back to you shortly.
Had apex appliance come to my home to service my dryer vent and chimney. There customer service was great and i couldn't be more satisfied, I will definitely be using them in the future!


A true professional company. This company was prompt & efficient, customer service was fantastic would definitely refer to all my friends and family.


They just cleaned my chimney. After some confusion Tom explained the situation to me and everything is great! Came within the time frame and did a good job!


The technician was terrific, he was very friendly and he knew what he was doing. He cleaned my dryer duct and also cleaned my dryer out. there was a ton of lint inside of it. Highly recommend this company.
Good service on my parents home, very professional company . Office staff was great setting up the appointment, technician John was great . Thank you . Will be calling again!


These guys are the BEST! Very friendly and they know what they are doing. They cleaned my dryer vent and the inside of my dryer, can't believe what came out. Very nice company to deal with. This was my second time using them, as my home has to have dryer vents cleaned every 2 years.
Chimney Sweeping in North Bergen, NJ 07047
Key Questions to Ask Before Hiring a Local Chimney Sweep for Your North Bergen, NJ Home
Is it time for your yearly chimney cleaning? Are you having a hard time getting fires to light or stay lit? Do you hear strange sounds coming out of the chimney? Are you struggling to open and close the flue? Whatever the case may be, whether you need a routine chimney cleaning and inspection or you're having an unexpected problem, if you're looking for a reliable local chimney sweep, contact Apex Air Duct Cleaning and Chimney Services! We're a leading locally owned and operated, fully licensed and insured North Bergen, NJ chimney sweeping company that has been maintaining the safety and function of Hudson County homes for more than 40 years. Our professionally trained, CSIA-certified chimney sweeps are experts in their field. They employ the most advanced techniques, proven strategies, and state-of-the-art equipment, and adhere to the most stringent standards to ensure the most thorough results. For the best North Bergen, NJ chimney sweeping services, look no further than Apex Air Duct Cleaning and Chimney Services.
Important Questions to Ask Before Hiring a North Bergen, NJ Local Chimney Sweep
There really is nothing better than kicking back and relaxing or playing games and sharing laughs with loved ones in front of a warm, glowing fire on a cold winter's night. A fireplace isn't just a reliable source of warmth, but it creates a welcoming ambiance; it's no doubt one of the favorite features of your Hudson County home. Of course, in order to ensure that your fireplace functions properly and safely, routine maintenance is an absolute must, and that includes regular chimney cleaning.
According to the National Fire Protection Agency (NFPA), a chimney should be cleaned at least once a year; more often if it's used on a frequent basis. Failure to clean a chimney will not only impact the quality of the fires in your fireplace (they won't burn as strongly and warmly) but can increase the risk of serious issues, including chimney and house fires, as well as carbon monoxide exposure. Needless to say, to avoid the risk of costly repairs – and more importantly, to ensure the safety of your loved ones and your Hudson County home – having a local chimney sweep clean the structure on a regular basis is essential.
Since it's such an important job, you don't want to hire just any local chimney sweep; you want to make sure that you hire someone you can count on to offer the most reliable results. Finding a North Bergen, NJ local chimney sweeping contractor isn't hard, but finding a credible professional can be tricky. Since chimney sweeping is a largely unregulated industry, how do you know who to trust? By doing your due diligence, of course! Find at least three local chimney sweep companies by asking the people you know for recommendations or by searching online, contact each one, and ask some key questions.
Here's a look at some suggested questions to ask when you're interviewing North Bergen, NJ chimney sweeping contractors.
How long has your chimney sweeping company been in business?
Since the chimney plays such an integral part in fireplace safety, when it comes to maintaining it, you want to be sure the company you hire has a lot of hands-on, real-world experience. Though someone who has just gotten into the chimney sweeping business may be able to provide good results, you definitely don't want to leave anything to chance. Ideally, you should look for a local chimney sweep that's been in business for at least a few years. The longer a North Bergen, NJ chimney sweeping professional has been in business, the more experience they'll have under their belts, and they'll bring that experience to your project.
A well-established company that has been servicing the Hudson County for several years – or even decades – will be highly knowledgeable about safety regulations, will know how to detect and correct all types of chimney issues, and will apply the right tools and techniques to ensure the best results. Plus, if a local chimney sweep has been in business for a long time, that's a good sign that they offer reliable services, otherwise, they wouldn't be around for long.
Do you have a valid license and insurance?
Unfortunately, the chimney sweep industry is largely unregulated, and many local chimney sweeps aren't licensed or insured. If you hire an unlicensed, uninsured chimney sweeping technician, you could end up in a serious pickle. A license provides the assurance that the professional has the necessary requisite skills, and understands the local Hudson County laws and codes. Insurance protects you from having to pay for any issues that may occur while the local chimney sweep is working on your property; for example, if they damage your property or sustain an injury, their insurance will pay for the related repairs or medical expenses. If the chimney sweep isn't licensed, they may not have the knowledge and skill that the job requires. If they aren't insured and something goes wrong, you could be looking at unexpected (and costly) expenses.
Don't just ask a local chimney sweep if they're licensed and insured; ask to see proof of both, and confirm that they're valid. A reputable North Bergen, NJ chimney sweeping professional will be more than happy to provide you with a copy of their license and insurance.
What do your services entail?
While the services will vary, a reliable local chimney sweep will be glad to explain the details. Knowing what those services entail beforehand is important so you can make sure that you choose a North Bergen, NJ chimney sweeping professional that will meet your specific needs. A really reputable professional will offer a detailed outline of what their services entail, in writing.
Do you have references I can contact?
Before hiring a local chimney sweep, checking with some of the clients they've worked with in the past is definitely a good idea. A reliable chimney sweep will gladly provide you with a list of references that you can contact. Take the time to reach out to at least a few of those references and ask some key questions about the services that they received, if they were satisfied with the results, and if they would recommend using the chimney sweep. If a company is hesitant to provide you with references, if they fail to acknowledge your request, or if they do provide references but you can't get in touch with them, consider those red flags and cross them off your list.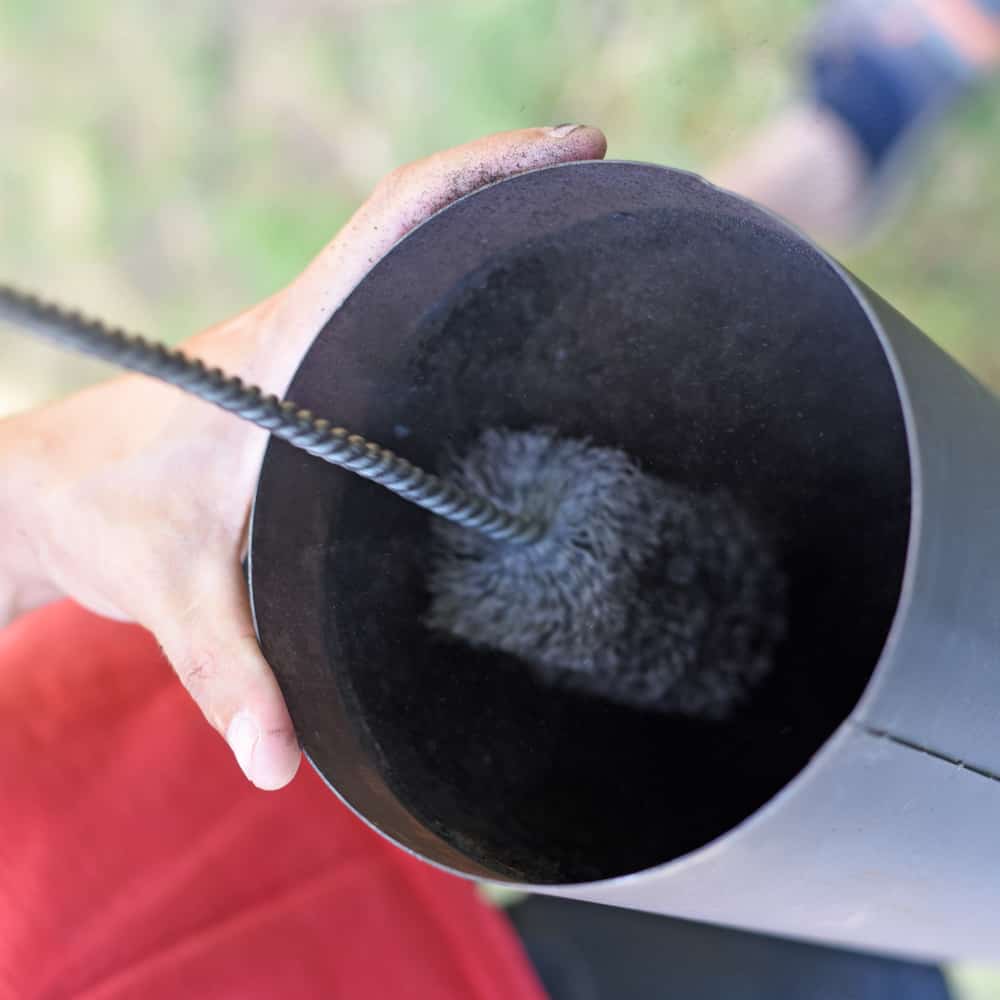 Contact Hudson County's Most Reputable Local Chimney Sweep
When you're researching local chimney sweeps, be sure to include Apex Air Duct Cleaning and Chimney Services on the list of company's you contact. With more than 40 years of experience and a proven track record of excellence, the team of CSIA-certified, fully licensed and insured technicians at our locally owned and operated North Bergen, NJ chimney sweeping company will not only meet your needs, they'll exceed your expectations. For more information or to schedule a complimentary consultation, call 732-314-7171 today!
---
Some information about North Bergen, NJ
North Bergen is a township in the northern part of Hudson County, New Jersey, United States. As of the 2010 United States Census, the township had a total population of 60,773, reflecting an increase of 2,681 (+4.6%) from the 58,092 counted in the 2000 Census, which had in turn increased by 9,678 (+20.0%) from the 48,414 counted in the 1990 Census. The town was founded in 1843. It was much diminished in territory by a series of secessions. Situated on the Hudson Palisades, it is one of the 'hilliest' municipalities in the United States. Like neighboring North Hudson communities, North Bergen is among those places in the nation with the highest population density and a majority Hispanic population.
At the time of European colonization the area was the territory of Hackensack tribe of the Lenape Native Americans, who maintained a settlement, Espatingh, on the west side of the hills and where a Dutch trading post was established after the Peach Tree War. In 1658, Peter Stuyvesant, then Director-General of New Netherland, repurchased from them the area now encompassed by the municipalities of Hudson County east of the Hackensack River. In 1660 he granted permission to establish the semi-autonomous colony of Bergen, with the main village located at today's Bergen Square, considered to be the first chartered municipality in what would become the state of New Jersey. At the time, the area of North Bergen was heavily forested, traversed by paths used by the indigenous and colonizing population and became known as Bergen Woods, a name recalled in today's neighborhood of Bergenwood.
After the 1664 surrender of Fort Amsterdam the entire New Netherland colony came into the possession of the British, who established the Province of New Jersey. In 1682, the East Jersey legislature formed the state's first four counties, including Bergen County, which consisted of all the land in the peninsula between the Hackensack and Hudson Rivers; that is, the eastern portions of what today is Bergen and Hudson Counties. In 1693, Bergen County was divided into two townships: Hackensack Township in the north, and Bergen Township, encompassing the Bergen Neck peninsula, in the south. The border between the two townships is the current Hudson-Bergen county line.
While settlement was sparse, communities developed along the Bergen Turnpike at the Three Pigeons and Maisland, later New Durham. French botanist André Michaux developed his gardens nearby. On the Hudson River, Bulls Ferry became an important landing for crossings to Manhattan. While ostensibly under British control during the American Revolutionary War, the area was patrolled by the Americans on foraging, espionage, and raiding expeditions; most notably the Battle of Bull's Ferry.
Learn more about North Bergen.
Useful links for North Bergen, NJ
Directions from North Bergen, NJ to Apex Air Duct Cleaning and Chimney Services
---
Here are some cleaning-related links: