Get A Free Estimate Today
Please fill out the form and we will get back to you shortly.
Had apex appliance come to my home to service my dryer vent and chimney. There customer service was great and i couldn't be more satisfied, I will definitely be using them in the future!


A true professional company. This company was prompt & efficient, customer service was fantastic would definitely refer to all my friends and family.


They just cleaned my chimney. After some confusion Tom explained the situation to me and everything is great! Came within the time frame and did a good job!


The technician was terrific, he was very friendly and he knew what he was doing. He cleaned my dryer duct and also cleaned my dryer out. there was a ton of lint inside of it. Highly recommend this company.
Good service on my parents home, very professional company . Office staff was great setting up the appointment, technician John was great . Thank you . Will be calling again!


These guys are the BEST! Very friendly and they know what they are doing. They cleaned my dryer vent and the inside of my dryer, can't believe what came out. Very nice company to deal with. This was my second time using them, as my home has to have dryer vents cleaned every 2 years.
Chimney Sweeping in Little Egg Harbor, NJ 08087
Information You Must Find Out Before Hiring Any Chimney Sweeping Services In Little Egg Harbor, NJ
Want to hire a team of professional chimney sweeps on whom you can depend? Make sure the team you pick for your chimney and fireplace cleaning understands what they're doing, or you might end up in a difficult or even hazardous situation.
Creosote buildups, wood-burning, and a chimney fire can lead to smoke, shelf buildup, and chimney flue or flue liner, which can be hazardous if they produce carbon monoxide. Therefore, hiring experts to do chimney inspections and cleaning is vital.
You should ensure that you provide all the care the chimney deserves during chimney inspections by seeking answers to the relevant questions. Before you start your research or contact any professional chimney sweeps, ensure to ask the following questions. It will help in understanding the shortlisted companies better and assure you to take the correct decision.
1) Does Chimney Sweeping Services Company Has Chimney Safety Institute Of America (CSIA) Certification?
Your best chance is always to choose a firm in Ocean County with Chimney Safety Institute of America (CSIA) Certified Sweeps on all assignments. It is the industry standard for training and education for all professional chimney sweeps.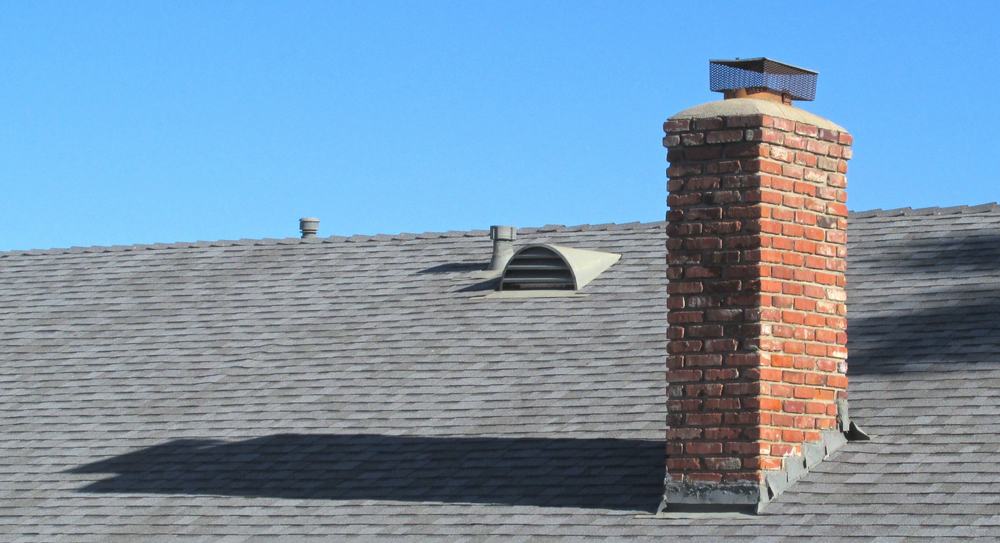 The CSIA has a robust code of ethics, so you can be assured that you'll obtain the most reliable and honest evaluation during an inspection from a CSIA member.
It takes a lot of time and effort to get this certification and pass a lengthy test. In addition, every three years, everyone must renew this exclusive designation to retain it. A CSIA Certified Sweep is continually up-to-date on new training methods. They are certified experts in what they do because of the certifications.
2) Does The Chimney Sweeping Service Company Has Other Credentials?
You can trust a company's ability to do an excellent job if they have many certifications and trusted credentials! Suppose a company claims to have professional chimney sweeping, then, in that case, they must also know about shop vacuums to remove any creosote builds. Although CSIA is well-known in the chimney sector, many other chimney firms provide affiliations like National Fire Protection.
3) Is Commercial Liability Insurance In Place For The Chimney Sweeping Service Company?
Hiring an insured service provider company is essential if you want to be better protected as a homeowner. A firm that has taken the time and effort to get insurance and liability will put your interests first to retain its high-quality reputation.
Apex Air Duct Cleaning and Chimney Services offers comprehensive business liability insurance so that you don't have to worry about your property after chimney sweeping services.
4) How Long Has The Chimney Sweeping Service Company Been In Operation?
It is essential to ask before hiring any chimney or fireplace repair company. The best answer is that the more the company works, the better their experience becomes.
5) Can The Chimney Sweeping Service Company Provide Up-To-Date References?
If a company has strong credentials in this field, it must have up-to-date references. If a company cannot provide up-to-date references, kindly never hire that company to do the job.
Having your fireplace and chimney cleaned by a professional is a brilliant idea. Depending on the area, how well your chimney is, the status of creosote builds, and the pace of the chimney sweep from the company you've hired, it might take anywhere from an hour to two hours. Therefore, if you seek the best chimney sweeps in Little Egg Harbor, NJ, you can always contact Apex Air Duct Cleaning and Chimney Services.
Why Consult Apex Air Duct Cleaning and Chimney Services Around Little Egg Harbor, NJ For chimney sweeping Services?
Our professional chimney sweeps are always available to serve you in Ocean County with the best chimney services. Apex Air Duct Cleaning and Chimney Services has an expert team of certified chimney sweeps in Ocean County. Our company in Little Egg Harbor, NJhas been working for the past 40 years, keeping almost every household away from chimney repair issues.
Therefore, if you are looking for professional chimney repair services in Little Egg Harbor, NJ, you must reach us on 732-314-7171. Apex Air Duct Cleaning and Chimney Services in Ocean County has a team of experts for smoke chamber and fireplace cleaning. For the past 40 years, our long-existing business has been proof of our reputation and credentials in the chimney sweeping service business.
---
Some information about Little Egg Harbor, NJ
Little Egg Harbor Township is a township in Ocean County, New Jersey, United States. As of the 2010 United States Census, the township's population was 20,065, reflecting an increase of 4,120 (+25.8%) from the 15,945 counted in the 2000 Census, which had in turn increased by 2,612 (+19.6%) from the 13,333 counted in the 1990 Census. The 2010 population was the highest recorded in any decennial census.
Originally part of Burlington County, Little Egg Harbor took its name from the portion of a bay called Egg Harbor (known today as Little Egg Harbor) by the Dutch sailors because of the eggs found in nearby gull nests. The first known account of the town was made by Captain Cornelius Jacobsen May in 1614.
The first European to settle the township was Hendrick Jacobs Falkenberg, who likely arrived by 1693 when he does not appear on a census of the Swedes along the Delaware River, where he had lived for nearly three decades. Though he was from Holstein (now in Germany), his first wife was a Finn and part of the Swedish community. Falkenberg settled on an 800-acre tract of land that he had acquired from the Lenni Lenape Native Americans in 1674, and a 1697 deed re-confirmed this earlier purchase. This tract included the two islands of Monhunk and Minnicunk later known as Osborn Island and Wills Island. Falkenberg was a linguist, fluent in the Lenape language, and was considered southern New Jersey's foremost language interpreter involving land transactions between the Indians and the European settlers, particularly the English Quakers.
Plaque commemorating the Little Egg Harbor massacre monument
The Little Egg Harbor Massacre took place in October 1778 during the American Revolutionary War, as British Army Major Patrick Ferguson was wreaking havoc on Colonial shipping in the Mullica River. Kazimierz Pułaski and his newly raised forces were ordered to oppose his actions. Pulaski's Legion, along with three companies of light infantry, three troops of light horse, and one artillery detachment, came too late to be of great use against Ferguson's operations. But their arrival did stop Ferguson from raiding the iron works at Batsto, and stemmed their attacks on privateers at The Forks of the Mullica River.
Learn more about Little Egg Harbor.
Useful links for Little Egg Harbor, NJ
Directions from Little Egg Harbor, NJ to Apex Air Duct Cleaning and Chimney Services
---
Here are some cleaning-related links: