Please fill out the form and we will get back to you shortly.
Had apex appliance come to my home to service my dryer vent and chimney. There customer service was great and i couldn't be more satisfied, I will definitely be using them in the future!


A true professional company. This company was prompt & efficient, customer service was fantastic would definitely refer to all my friends and family.


They just cleaned my chimney. After some confusion Tom explained the situation to me and everything is great! Came within the time frame and did a good job!


The technician was terrific, he was very friendly and he knew what he was doing. He cleaned my dryer duct and also cleaned my dryer out. there was a ton of lint inside of it. Highly recommend this company.
Good service on my parents home, very professional company . Office staff was great setting up the appointment, technician John was great . Thank you . Will be calling again!


These guys are the BEST! Very friendly and they know what they are doing. They cleaned my dryer vent and the inside of my dryer, can't believe what came out. Very nice company to deal with. This was my second time using them, as my home has to have dryer vents cleaned every 2 years.
Chimney Sweeping in Flanders, NJ 07836
5 Reasons Apex Air Duct Cleaning and Chimney Services Is An Ideal Choice For All Chimney Services Around Flanders, NJ
People throughout the Morris County rely on chimneys and other heating appliances to remain warm during the winter. In colder climates, in areas such as Morris County, the chimney is an essential heating and ventilation device. According to the Central Safety Institute of America, millions of people only rely on chimneys as the sole source for heating purposes.
Not just that, the Central Safety Institute also advises that the chimney sweeping services and chimney inspection are mandatory at least once a year. They further say that more than 70 thousand house fires are only because of carelessness in performing chimney inspection and cleaning services.
But for most of the people in Flanders, NJ choosing effective and budget-friendly chimney sweeping services is a task in itself. It's hard to find someone known for providing high-quality chimney sweeping services.
To solve this problem, here we come into the picture. Apex Air Duct Cleaning and Chimney Services is a very well-known name in the chimney sweeping services industry.
Apex Air Duct Cleaning and Chimney Services is widely known for its 30+ years of experience in chimney sweeping services across Morris County. With years of in-field experience and certification, our professional chimney sweeps are committed to serving you in every possible way.
Our chimney sweeping services in Flanders, NJ primarily outshines our competitor for the five reasons listed below.
Reasons Why You Should Consider Apex Air Duct Cleaning and Chimney Services For Chimney Sweeping Services
On-time staff support. Deep understanding of our client's requirements. Access to the qualified and potent team. Years of experience. These are a few of the eye-ball-catching services that made us what we are today. Let's put some more light on mentioned exclusive qualities to understand our specialties in detail.
1) Certified And Experienced Staff
With Apex Air Duct Cleaning and Chimney Services, clients asking for chimney sweeping services get access to our top-tier qualified and certified chimney sweeps from The Chimney Safety Institute of America (CISA). The Safety Institute of America certification is evidence of quality and commitment in itself.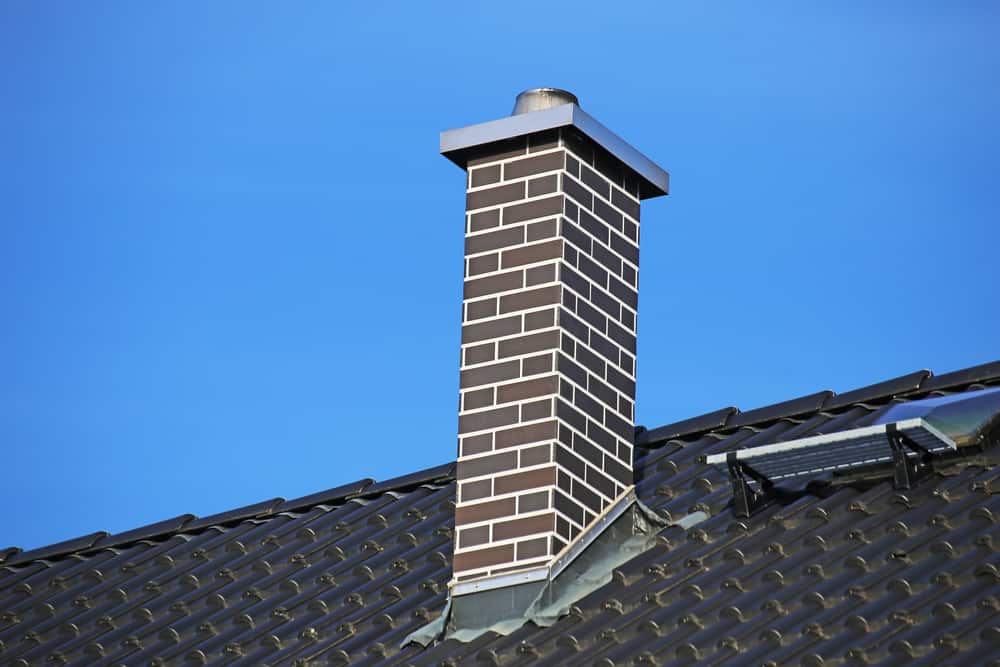 2) Advanced Level 2 Inspection
Unlike others providing chimney sweeping in Flanders, NJ Apex Air Duct Cleaning and Chimney Services takes pride in sharing that we also offer advanced level 2 inspection facilities depending on the client's need.
In level 2 inspection of chimney sweeping services, we cover the smoke chamber, flue liner, and smoke shelf review—basically, anything and everything that can cause a problem in the efficiency of a chimney fire.
In level 2 inspection, our certified chimney sweeps inspect the chimney by checking the roof and attic of the chimney to figure out the best effective repair solution.
3) Reduced Repair Cost
The most pressing issue is the high cost of chimney sweeping for the residents around Morris County. The cost of chimney sweeping in Flanders might probably be expensive for the average person. This is why we at Apex Air Duct Cleaning and Chimney Services, provide tailored chimney-related services based on the severity of the damage and the customer's budget.
4) Trust Is The X-Factor
Trust is the cornerstone of every professional transactional relationship, and it is crucial to the efficient operation of chimney inspection and chimney sweeping services. You can rely on Apex Air Duct Cleaning and Chimney Services for an honest inspection approach that prioritizes your benefits first in chimney sweeping services.
5) On-Time Services
With Apex Air Duct Cleaning and Chimney Services clients in Flanders, NJ get our staff support on regular basis. You can reach us anytime during our working hours from Monday-Saturday. Our team is always there to deliver the on-time services just after getting the necessary details from your end.
Don't Wait Until It's Already Late!
Suppose you're having any problem with your chimney or want a regular yearly chimney inspection. So, feel free to shoot us a message or call us on 732-314-7171 to schedule your booking appointment. We would be delighted to help you in any possible way.
---
Some information about Flanders, NJ
Flanders is an unincorporated community located within Mount Olive Township, in southwestern Morris County, New Jersey, United States. Flanders is served by the United States Postal Service as ZIP Code 07836.
Useful links for Flanders, NJ
Directions from Flanders, NJ to Apex Air Duct Cleaning and Chimney Services
---
Here are some cleaning-related links: