Get A Free Estimate Today
Please fill out the form and we will get back to you shortly.
Had apex appliance come to my home to service my dryer vent and chimney. There customer service was great and i couldn't be more satisfied, I will definitely be using them in the future!


A true professional company. This company was prompt & efficient, customer service was fantastic would definitely refer to all my friends and family.


They just cleaned my chimney. After some confusion Tom explained the situation to me and everything is great! Came within the time frame and did a good job!


The technician was terrific, he was very friendly and he knew what he was doing. He cleaned my dryer duct and also cleaned my dryer out. there was a ton of lint inside of it. Highly recommend this company.
Good service on my parents home, very professional company . Office staff was great setting up the appointment, technician John was great . Thank you . Will be calling again!


These guys are the BEST! Very friendly and they know what they are doing. They cleaned my dryer vent and the inside of my dryer, can't believe what came out. Very nice company to deal with. This was my second time using them, as my home has to have dryer vents cleaned every 2 years.
Chimney Sweeping in Dover Beaches South, NJ 08751
Information You Must Find Out Before Hiring Any Chimney Sweeping Services In Dover Beaches South, NJ
Want to hire a team of professional chimney sweeps on whom you can depend? Make sure the team you pick for your chimney and fireplace cleaning understands what they're doing, or you might end up in a difficult or even hazardous situation.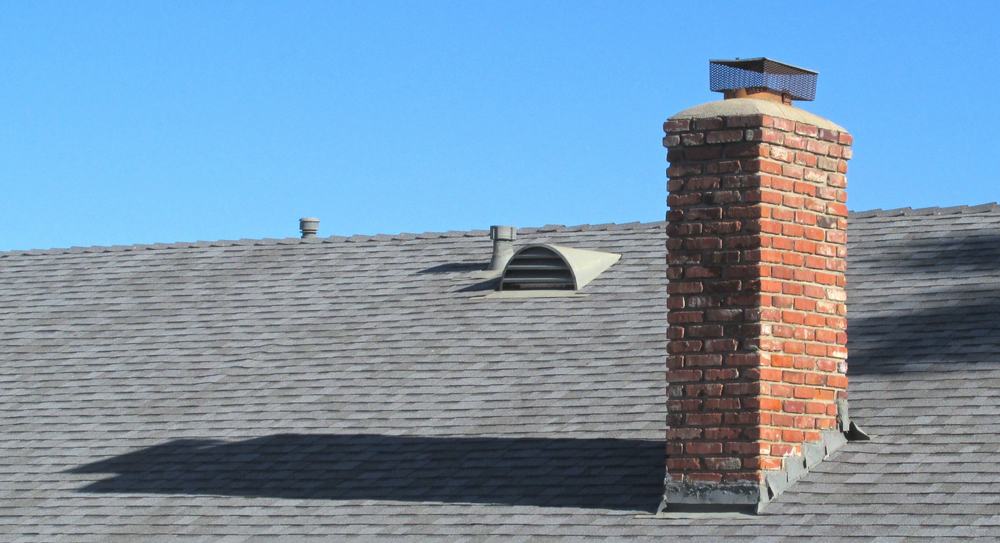 Creosote buildups, wood-burning, and a chimney fire can lead to smoke, shelf buildup, and chimney flue or flue liner, which can be hazardous if they produce carbon monoxide. Therefore, hiring experts to do chimney inspections and cleaning is vital.
You should ensure that you provide all the care the chimney deserves during chimney inspections by seeking answers to the relevant questions. Before you start your research or contact any professional chimney sweeps, ensure to ask the following questions. It will help in understanding the shortlisted companies better and assure you to take the correct decision.
1) Does Chimney Sweeping Services Company Has Chimney Safety Institute Of America (CSIA) Certification?
Your best chance is always to choose a firm in Ocean County with Chimney Safety Institute of America (CSIA) Certified Sweeps on all assignments. It is the industry standard for training and education for all professional chimney sweeps.
The CSIA has a robust code of ethics, so you can be assured that you'll obtain the most reliable and honest evaluation during an inspection from a CSIA member.
It takes a lot of time and effort to get this certification and pass a lengthy test. In addition, every three years, everyone must renew this exclusive designation to retain it. A CSIA Certified Sweep is continually up-to-date on new training methods. They are certified experts in what they do because of the certifications.
2) Does The Chimney Sweeping Service Company Has Other Credentials?
You can trust a company's ability to do an excellent job if they have many certifications and trusted credentials! Suppose a company claims to have professional chimney sweeping, then, in that case, they must also know about shop vacuums to remove any creosote builds. Although CSIA is well-known in the chimney sector, many other chimney firms provide affiliations like National Fire Protection.
3) Is Commercial Liability Insurance In Place For The Chimney Sweeping Service Company?
Hiring an insured service provider company is essential if you want to be better protected as a homeowner. A firm that has taken the time and effort to get insurance and liability will put your interests first to retain its high-quality reputation.
Apex Air Duct Cleaning and Chimney Services offers comprehensive business liability insurance so that you don't have to worry about your property after chimney sweeping services.
4) How Long Has The Chimney Sweeping Service Company Been In Operation?
It is essential to ask before hiring any chimney or fireplace repair company. The best answer is that the more the company works, the better their experience becomes.
5) Can The Chimney Sweeping Service Company Provide Up-To-Date References?
If a company has strong credentials in this field, it must have up-to-date references. If a company cannot provide up-to-date references, kindly never hire that company to do the job.
Having your fireplace and chimney cleaned by a professional is a brilliant idea. Depending on the area, how well your chimney is, the status of creosote builds, and the pace of the chimney sweep from the company you've hired, it might take anywhere from an hour to two hours. Therefore, if you seek the best chimney sweeps in Dover Beaches South, NJ, you can always contact Apex Air Duct Cleaning and Chimney Services.
Why Consult Apex Air Duct Cleaning and Chimney Services Around Dover Beaches South, NJ For chimney sweeping Services?
Our professional chimney sweeps are always available to serve you in Ocean County with the best chimney services. Apex Air Duct Cleaning and Chimney Services has an expert team of certified chimney sweeps in Ocean County. Our company in Dover Beaches South, NJhas been working for the past 40 years, keeping almost every household away from chimney repair issues.
Therefore, if you are looking for professional chimney repair services in Dover Beaches South, NJ, you must reach us on 732-314-7171. Apex Air Duct Cleaning and Chimney Services in Ocean County has a team of experts for smoke chamber and fireplace cleaning. For the past 40 years, our long-existing business has been proof of our reputation and credentials in the chimney sweeping service business.
---
Some information about Dover Beaches South, NJ
Dover Beaches South, more commonly known as Ortley Beach, is an unincorporated community and census-designated place (CDP) located within Toms River, in Ocean County, New Jersey, United States. As of the 2010 United States Census, the CDP's population was 1,209. Dover Beaches South is situated on the Barnegat Peninsula, a long, narrow barrier peninsula that separates Barnegat Bay from the Atlantic Ocean.
According to the Köppen climate classification system, Dover Beaches South, New Jersey has a humid subtropical climate (Cfa) with hot, slightly humid summers, cool winters and year-around precipitation. Cfa climates are characterized by all months having an average mean temperature > 32.0 °F (> 0.0 °C), at least four months with an average mean temperature ≥ 50.0 °F (≥ 10.0 °C), at least one month with an average mean temperature ≥ 71.6 °F (≥ 22.0 °C) and no significant precipitation difference between seasons. During the summer months in Dover Beaches South, a cooling afternoon sea breeze is present on most days, but episodes of extreme heat and humidity can occur with heat index values ≥ 95 °F (≥ 35 °C). On average, the wettest month of the year is July which corresponds with the annual peak in thunderstorm activity. During the winter months, episodes of extreme cold and wind can occur with wind chill values < 0 °F (< -18 °C). The plant hardiness zone at Dover Beaches South Beach is 7a with an average annual extreme minimum air temperature of 3.8 °F (-15.7 °C). The average seasonal (Nov-Apr) snowfall total is between 18 and 24 inches (46 and 61 cm), and the average snowiest month is February which corresponds with the annual peak in nor'easter activity.
Learn more about Dover Beaches South.
Useful links for Dover Beaches South, NJ
Directions from Dover Beaches South, NJ to Apex Air Duct Cleaning and Chimney Services
---
Here are some cleaning-related links: