Please fill out the form and we will get back to you shortly.
Had apex appliance come to my home to service my dryer vent and chimney. There customer service was great and i couldn't be more satisfied, I will definitely be using them in the future!


A true professional company. This company was prompt & efficient, customer service was fantastic would definitely refer to all my friends and family.


They just cleaned my chimney. After some confusion Tom explained the situation to me and everything is great! Came within the time frame and did a good job!


The technician was terrific, he was very friendly and he knew what he was doing. He cleaned my dryer duct and also cleaned my dryer out. there was a ton of lint inside of it. Highly recommend this company.
Good service on my parents home, very professional company . Office staff was great setting up the appointment, technician John was great . Thank you . Will be calling again!


These guys are the BEST! Very friendly and they know what they are doing. They cleaned my dryer vent and the inside of my dryer, can't believe what came out. Very nice company to deal with. This was my second time using them, as my home has to have dryer vents cleaned every 2 years.
Chimney Repair In Woodbridge, NJ
The Importance of Routine Chimney Inspections for Your Middlesex County, NJ Home
Since 1975, Middlesex County homeowners have been relying on Apex Air Duct Cleaning and Chimney for their fireplace repair and chimney service needs. We're a full-service, locally owned and operated Woodbridge, NJ chimney repair company that specializes in all aspects of fireplace and chimney servicing, cleaning, and repairs.
Why Routine Chimney Inspections are So Important
Sitting back in front of a crackling fire is perhaps one of the simplest, yet most enjoyable (and affordable) activities you can partake in. Whether curled up by yourself with a good book and a glass of wine or you cozied up with your loved ones for a movie night, a fireplace is an integral part and one of the most loved features in your Middlesex County and New Brunswick home. Not only does it provide welcoming warmth, but it also adds to the aesthetic appeal and charm of your interior décor.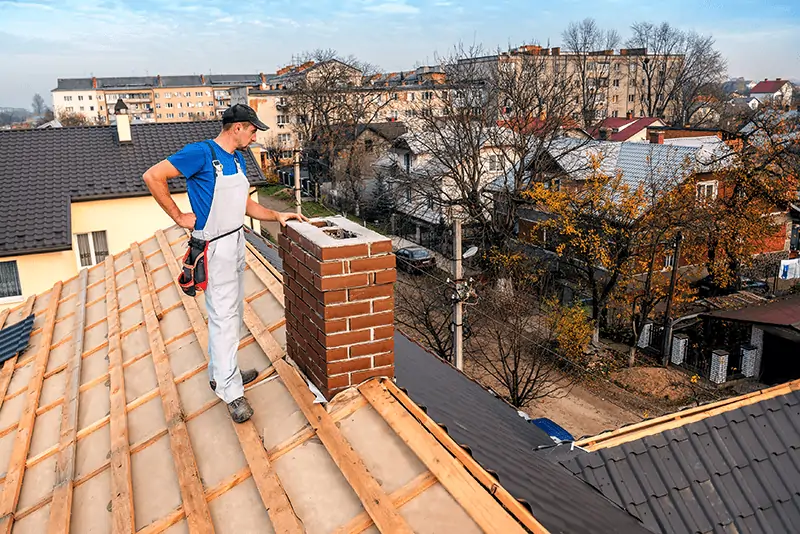 Reduces the Risk of a House Fire
While a chimney system is designed to contain a fire, those fires can get out of control if something is wrong with your brick chimney. Creosote, a byproduct of combustion, builds up along the walls of a chimney. It's an extremely flammable substance, and if there's enough buildup, whenever you light a fire in the firebox, the flames and heat could ignite creosote and engulf your entire Middlesex County house in flames.
If your chimney liners damaged – it's cracked, for example – heat or sparks from the fire in the firebox could escape and spread through the surrounding walls and throughout the rest of your home. Apex Appliance Repair & Air Duct Cleaning can help in masonry repairs and brick and mortar repairs to reduce the risk of house fires.  Let Apex Appliance Repair & Air Duct Cleaning maintain your chimney with state-of-the-art equipment to ensure that your chimney is safe and performing at its best.
Reduced Carbon Monoxide Risk
Carbon monoxide is another byproduct of combustion. It's an odorless, colorless, and tasteless, and highly flammable, toxic gas. Carbon monoxide can build up within the flue of your chimney, and if your chimney is damaged or blocked, instead of exhausting out, it could leak into your Middlesex County home. In addition to the risk of fire that's associated with carbon monoxide leaks, exposure to the gas can cause serious adverse effects on physical health, and in some cases, it could even result in death.
Pest Detection
Some animals, such as birds, squirrels, raccoons, bats, and mice, for example, like to nest in dark, secure locations. As such, they often take up residence in chimneys, as these structures check off the boxes of the list of features that they seek in a shelter. If pests move into your chimney, you could be looking at serious problems.
The animals and their nests can block the chimney and prevent proper ventilation, which can impact the efficiency of the fires in your fireplace, and worse, can lead to carbon monoxide build-up and house fires.
Damage Detection and Correction
With routine use and constant exposure to the elements and water penetration, chimneys can sustain water damage. Regular wear and tear can damage the flue tile, firebox, chimney liner, mortar joints and chimney flue. Moisture intrusion can degrade the masonry materials and compromise the structural integrity of a chimney and cause a chimney fire.
The chimney cap, chimney crown or the flashing that surrounds it could be damaged by wind, rain, and ice. Ground settling could shift the position of the structure and cause cracks in the mortar and/or loosen the bricks or stones. These are just some of the damages that a chimney could sustain.
When you have regular chimney inspections performed by a reputable Woodbridge, NJ chimney repair specialist, damages will be detected and corrected before they become more serious problems.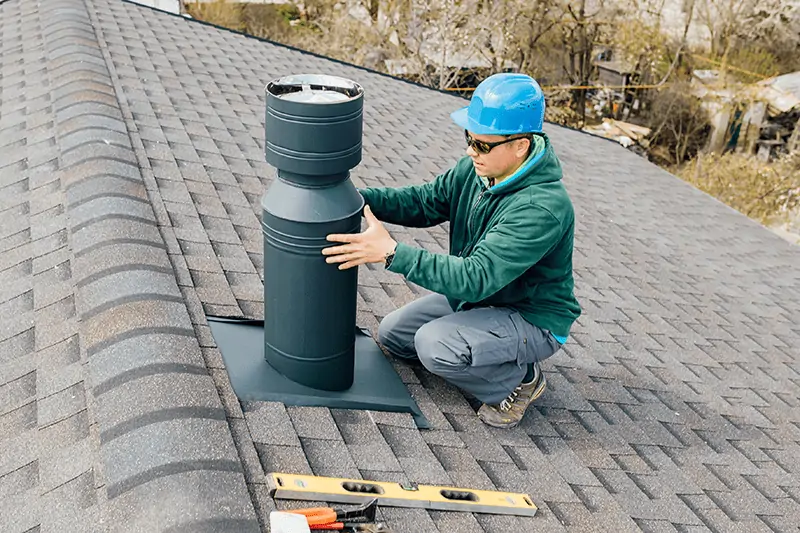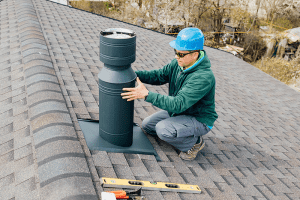 Cost Savings
A lot of Middlesex County homeowners put off masonry chimney inspections in an attempt to save money; however, in reality, not having your chimney inspected can actually end up costing you more than the inspection itself. Why? – Because issues can be identified and fixed before they become more serious problems that could cause major damages that require costly repairs.
Contact Middlesex County's Chimney Inspection Experts
With so many benefits, it's easy to see why routine chimney inspections and chimney sweeping are so important. To take advantage of all of these advantages, get in touch with a leading Woodbridge, NJ chimney repair company: Apex Air Duct Cleaning and Chimney. To find out more about our services or to schedule an appointment, call 732-314-7171 or visit https://www.apexchimneyrepairs.com to book an appointment online.