New Jersey's Best Air Duct Cleaning Service
Dryer Vent Cleaning – Chimney Cleaning – Air Duct Cleaning – Northern, Central and Southern New Jersey!
Get Started By Contacting us!
Had apex appliance come to my home to service my dryer vent and chimney. There customer service was great and i couldn't be more satisfied, I will definitely be using them in the future!


A true professional company. This company was prompt & efficient, customer service was fantastic would definitely refer to all my friends and family.


They just cleaned my chimney. After some confusion Tom explained the situation to me and everything is great! Came within the time frame and did a good job!


The technician was terrific, he was very friendly and he knew what he was doing. He cleaned my dryer duct and also cleaned my dryer out. there was a ton of lint inside of it. Highly recommend this company.
Good service on my parents home, very professional company . Office staff was great setting up the appointment, technician John was great . Thank you . Will be calling again!


These guys are the BEST! Very friendly and they know what they are doing. They cleaned my dryer vent and the inside of my dryer, can't believe what came out. Very nice company to deal with. This was my second time using them, as my home has to have dryer vents cleaned every 2 years.
The Steps of Duct Cleaning in Jersey City, NJ
How often do you think about the ventilation system at your property in Jersey City, NJ? Have you ever given a second thought to duct cleaning and other maintenance? With the hustle and bustle of everyday life, you are not alone if you have forgotten about some of the finer points of home improvement and maintenance.
However, the cleaning process for air ducts are essential to the comfort and safety of those who live or work at your home or business in Jersey City, NJ. As a result of the ventilation system filtering the air in a building, if the air ducts are dirty and clogged with buildup, then the air in the building will be polluted, which can negatively impact the health of the occupants.
The air in your home may be contaminated by a variety of irritants, such as dust, dirt, hair, insects, bacteria, and mold, which may be building up in the ductwork and vents. All of these irritants may be mixing with the air in your home. Do you think it is time for a duct systems cleaning at your Hudson County home or business?
Whether you plan to accomplish this task on your own or pay for air duct cleaning in Jersey City, NJ, you should know about all the steps involved. This information will likely help you decide if you want to seek out a professional.
How to Clean Air Ducts
Providing your family members or employees with a safe and healthy environment begins with properly cleaning and maintaining your air ducts. If there are many people passing through the building, or if someone in your family has allergies, your air ducts should be cleaned at least twice a year. It might be time for a cleaning even without removing the air vents.
Mold growth may be indicated by a damp, rotten smell coming from the air ducts, while particles blown into the air indicate buildup. Consider contacting Apex Air Duct Cleaning & Chimney Services in Hudson County if you are not up to the task. If you have any questions, please feel free to contact me.
Before you begin cleaning, you will need several supplies. Protect yourself from harmful substances by wearing gloves and goggles. A screwdriver is needed to remove vents, a vacuum, towels, and brushes for cleaning, as well as new filters once the cleaning is complete.
There is also some benefit of having specialized vent brushes, different vacuum attachments, and a vacuum cleaner that is designed for vacuuming. The first thing you should do is to make sure you have all the necessary equipment before you start!
Ensure that all components of your ventilation system are turned off and that vent covers are removed: Before you remove items from your ventilation system, make sure you turn off the power to the heating and cooling units in the building. This is an essential step to protect yourself while you are doing this job.
You can remove the vent covers by gently lifting them or using a screwdriver when necessary. You will also need to dispose of old air filters. If the vent covers are dusty or the filters are covered in a buildup of dirt and debris, it is definitely time to clean your air ducts.
Cleaning the vent covers: You can clean the vent covers by wiping them off or using the dust attachment on your vacuum cleaner, and rinsing them in warm, soapy water. Basic household cleaner mixed with water will suffice. If the covers are metal, you can even run them through the dishwasher. Dry them off with towels or allow them time to air dry before putting them back into place.
Cleaning the air ducts and finishing up: You can clean the inside of your property's air ducts by using a vent brush to clean as much dust as possible from the sides then using a vacuum to clean up the loosened debris. You could also use a broom during this step. Afterwards, use towels to wipe down the insides of the vent.
Repeat this process with all the air ducts. Once the dry air vents with new filters are back in place, turn everything back on. You may notice some particles coming out of the air vent, but this should clear up quickly.
Other types of vents: Are there ceiling vents in your home or business that need to be cleaned as well? Try using a broom to dust off out-of-reach vents and ducts. If you have a particularly unique situation that you are not sure how to handle, do additional research or reach out to a professional.
Tips and Tricks to Prevent Contamination
If you have a ventilation system in your home, there are steps you can take to keep it from posing a serious health risk to those present and to make the task of cleaning the air ducts much easier when the time comes. There are a number of ways you can prevent the buildup of dust in your home, including selecting high-quality air filters and replacing them regularly. I would suggest that in the future, you take the time to do some research before you purchase any new filters.
Ensure that all other parts of the ventilation system are working properly and consider insulating the system if you find that other parts are not working properly. As a final note, the best way to ensure that your ventilation system is as efficient as possible is to have it cleaned on a regular basis or to have it cleaned by professionals. It would be a good idea if you called a professional before making a final decision if you are still unsure if you wish to attempt this yourself.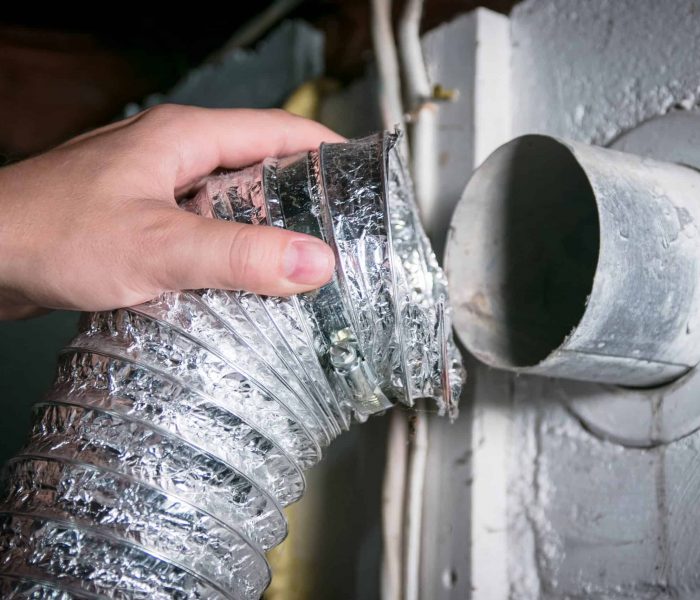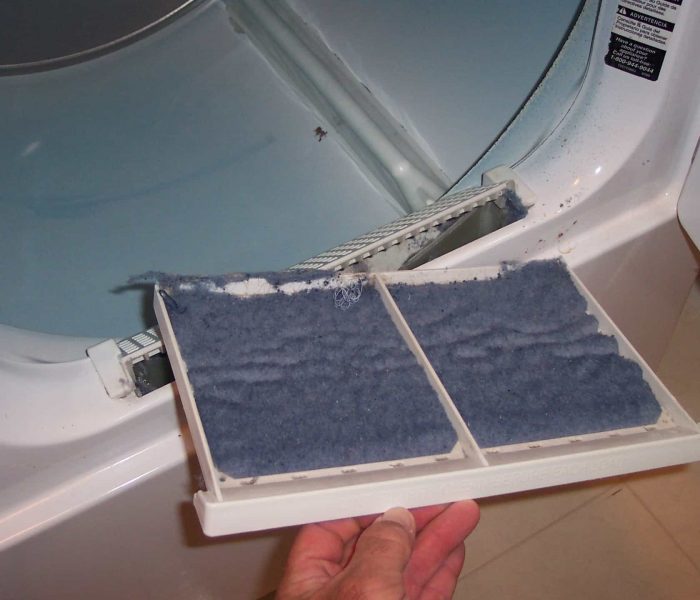 Duct cleaning is a vital task that should be performed properly, and it must be performed as efficiently as possible. You should look for a professional air duct cleaner in Jersey City, NJ if you have any doubts about the ability to complete the job properly. In the Hudson county area, VarCompanyNameFull is a local business with experienced, certified professionals staffed with a variety of services.
VarCompanyNameFull offers a variety of services, including air duct and vent cleaning as well as chimney and fireplace cleaning and maintenance. The staff boasts several certifications, including Better Business Bureau® and Home Advisor approvals, as well as decades of experience. If you are unsure if the air vents in your home or business need to be cleaned, call 732-314-7171 to get answers today.
Apex Air Duct Cleaning & Chimney Services, your go-to destination for top-notch air duct cleaning in Jersey City, NJ! Breathe freely and experience pure indoor comfort with our expert team. What sets us apart is our deep connection to the bustling city of Jersey City. Our friendly technicians are locals themselves, providing a personalized approach to every service. We take pride in addressing the unique needs of Jersey City residents, offering reliable chimney services alongside our exceptional air duct cleaning. With years of experience and a dedication to outstanding customer service, trust us to leave your home cleaner, healthier, and more inviting. Discover the delight of breathing clean, fresh air indoors. Schedule an appointment today and embrace indoor comfort with Apex Air Duct Cleaning & Chimney Services in Jersey City, NJ!
Jersey City is the second-most populous city in the U.S. state of New Jersey, after Newark. It is the county seat of Hudson County as well as the county's largest city. The 2020 United States census showed that the city's population was 292,449, ranking as the 71st-most-populous incorporated place in the nation. The 2020 census represents an increase of 18.1% from the 2010 United States Census, when the city's population stood at 247,597. Jersey City, with a population density of 17,396 inhabitants per square mile (6,717/km2) as of 2013, had the third-highest density of any U.S. city with over 100,000 people, behind only New York City and San Francisco (17,859).
The land comprising what is now Jersey City was inhabited by the Lenape, a collection of tribes (later called Delaware Indian). In 1609, Henry Hudson, seeking an alternate route to East Asia, anchored his small vessel Halve Maen (English: Half Moon) at Sandy Hook, Harsimus Cove and Weehawken Cove, and elsewhere along what was later named the North River. After spending nine days surveying the area and meeting its inhabitants, he sailed as far north as Albany. The contemporary flag of the city is a variation on the Prince's Flag from the Netherlands. The stripes are blue, white and yellow, with the center of the flag showing the city seal, depicting Hudson's ship, the Half Moon, and other modern vessels.
By 1621, the Dutch West India Company was organized to manage this new territory and in June 1623, New Netherland became a Dutch province, with headquarters in New Amsterdam. Michael Reyniersz Pauw received a land grant as patroon on the condition that he would establish a settlement of not fewer than fifty persons within four years. He chose the west bank of the North River (Hudson River) and purchased the land from the Lenape. This grant is dated November 22, 1630, and is the earliest known conveyance for what are now Hoboken and Jersey City. Pauw, however, was an absentee landlord who neglected to populate the area and was obliged to sell his holdings back to the Company in 1633. That year, a house was built at Communipaw for Jan Evertsen Bout, superintendent of the colony, which had been named Pavonia (the Latinized form of Pauw's name, which means "peacock"). Shortly after, another house was built at Harsimus Cove and became the home of Cornelius Van Vorst, who had succeeded Bout as superintendent, and whose family would become influential in the development of the city. Relations with the Lenape deteriorated, in part because of the colonialist's mismanagement and misunderstanding of the indigenous people, and led to series of raids and reprisals and the virtual destruction of the settlement on the west bank. During Kieft's War, approximately eighty Lenapes were killed by the Dutch in a massacre at Pavonia on the night of February 25, 1643.
Scattered communities of farmsteads characterized the Dutch settlements at Pavonia: Communipaw, Harsimus, Paulus Hook, Hoebuck, Awiehaken, Pamrapo, and other lands "behind Kill van Kull". The village of Bergen (located inside a palisaded garrison) was established on what is now Bergen Square in 1660 and officially chartered on September 5, 1661, as the state's first local civil government. As a result, it is regarded as the first permanent settlement and oldest municipality in what would become the state of New Jersey. In addition, the oldest surviving houses in Jersey City are of Dutch origin including the Newkirk House (1690), the Van Vorst Farmhouse (1740), and the Van Wagenen House (1740).
Learn more about Jersey City.
Useful links for Jersey City, NJ
---
Here are some chimney-related links: