Get A Free Estimate Today
Please fill out the form and we will get back to you shortly.
Had apex appliance come to my home to service my dryer vent and chimney. There customer service was great and i couldn't be more satisfied, I will definitely be using them in the future!


A true professional company. This company was prompt & efficient, customer service was fantastic would definitely refer to all my friends and family.


They just cleaned my chimney. After some confusion Tom explained the situation to me and everything is great! Came within the time frame and did a good job!


The technician was terrific, he was very friendly and he knew what he was doing. He cleaned my dryer duct and also cleaned my dryer out. there was a ton of lint inside of it. Highly recommend this company.
Good service on my parents home, very professional company . Office staff was great setting up the appointment, technician John was great . Thank you . Will be calling again!


These guys are the BEST! Very friendly and they know what they are doing. They cleaned my dryer vent and the inside of my dryer, can't believe what came out. Very nice company to deal with. This was my second time using them, as my home has to have dryer vents cleaned every 2 years.
Air Duct Cleaning In Hamilton NJ, 07753
Discover the Best Air Duct Cleaning in Hamilton, NJ – Apex Air Duct Cleaning & Chimney Services! Are you seeking a breath of fresh air for your home in Hamilton? Look no further! Our expert team at Apex Air Duct Cleaning & Chimney Services is here to deliver top-notch air duct cleaning services that will leave your indoor air pristine and your family breathing easy. Hamilton, with its charming neighborhoods and vibrant community, deserves only the finest care for its homes. Our highly trained technicians utilize cutting-edge equipment to remove dust, allergens, and pollutants from your air ducts, ensuring a healthier living space for you and your loved ones. Experience improved air quality, increased energy efficiency, and a reduced risk of allergies with our premier air duct cleaning services. Join the ranks of satisfied customers in Hamilton, NJ, who have already entrusted their homes to Apex Air Duct Cleaning & Chimney Services. Breathe easier and live healthier with us!
Duct Cleaning Services in Hamilton, NJ and Indoor Air Quality
The heating, cooling, and ventilation system in your home plays a role in the house's indoor air quality. Since the HVAC system circulates air, it determines the quality of the air you are breathing inside. If your home has a central HVAC unit, a system of ducts is attached to it. With ductwork, ensuring that Hamilton air duct cleaning services are performed as soon as they're needed keeps you and your family breathing easy.
Hamilton, NJ duct cleaning services can be performed once every two to three years. The United States Environmental Protection Agency states that these services can be performed as needed. Nonetheless, the cleanliness of the ducts determines the health of your home's interior.
The following are five ways that your ductwork is intertwined with your Monmouth home's indoor air quality.
What is Indoor Air Quality?
When someone refers to indoor air quality, they're talking about the air inside a home, building, or other structure. This term came to the forefront as the public began spending more time indoors at home and the workplace. The air quality impacts everyone, but those with respiratory issues, allergies, and related conditions feel it the most when it drops.
Dust, pets, and indoor activities such as cooking impact the quality of the indoor air. Other common pollutants include smoking, moisture, and household cleaning products.
As the air conditioner is running, it's circulating the air and pollutants currently residing with you. The AC is cooling your home, but it's also spreading around the pollutants that were sitting on your surface and in the ducts.
Keep in mind that a Hamilton, NJ home will never be 100% clear of indoor pollutants. You can take steps to minimize them. Opening the windows to air out the home once a day prevents pollutants from making themselves comfortable on your house's surfaces.
New homes are built to be energy-efficient. They accomplish that feat because new homes are well-sealed. There are no cracks or crevices that allow indoor air to escape or indoor air to enter. New homes are less likely to have a central HVAC unit and ductwork. Although this is a wonderful benefit, the home must be aired out daily.
Through no fault of their own, older homes are less efficient. Several have a central HVAC unit installed. Once upon a time, older homes didn't leak air and the ducts were in pristine condition. Ducts begin to sag with age. They develop angles that trap air, dust, and other pollutants. This reality directly impacts the indoor air quality.
Apex Appliance Repair & Air Duct Cleaning is eager and fit to provide the best air duct services in Hamilton so that the air in your home is always safe.
Indoor Air Quality and Ductwork
Your home's ductwork sits inside the walls. You may get a peek at it in the basement. Otherwise, reaching it as far down as the system goes is a challenge let alone trying to clean it from the inside. In Monmouth, you experience the four seasons, so you'll probably use the HVAC unit during the heat and colder months. In between peak season uses, it gathers dust and other pollutants. You may already have experienced the first dusting the unit delivers when it is turned on the first time in the summer and winter.
That dusting is potent and impacts the indoor air. Allergy sufferers and those with respiratory struggles shouldn't be anywhere near it. Dust builds up every day inside your house. You see it on surfaces and the floors. The difference is that you can vacuum the carpets, sweep the floors and wipe the surfaces. When it comes to cleaning the ducts, it requires the hands of professionals.
HVAC professionals bring in the equipment and safety gear needed to get the task done efficiently. The job takes anywhere between three to five hours.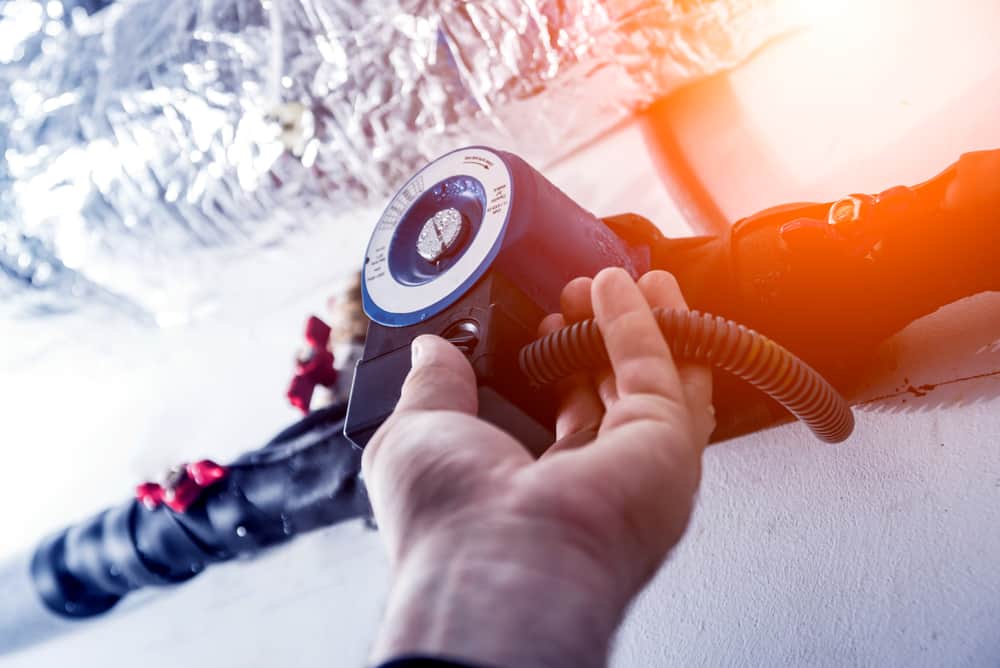 Importance of Duct Cleaning Services
There are two options when it comes to cleaning the AC ducts – thorough air duct cleaning and maintenance. Both of these options are completed by HVAC professionals who know their way around the ductwork. The goal is to inspect the condition of the ducts and ensure that they are still operating well. Another goal is to keep them as free from pollutants as possible.
While Monmouth HVAC professionals inspect the ducts, they look for mold, vermin, and clogs. If any of these are found, they are removed as soon as possible. Mold, vermin, and pollutants can hide anywhere in your home. In other places, they stay concentrated in one area. The ducts are a different story.
Your central HVAC system sits in one place. The ducts run throughout your home. If there are several bedrooms or more than one floor, each of those receives the air and particles pushed in from the unit. This includes dust, bacteria, and mold spores.
HVAC cleaning professionals provide duct cleaning services to cleanse and maintain. There is also the prevention aspect. If there are signs of mold and vermin, getting rid of them promptly prevents the problem from getting worse. Once it starts to spread, vermin begin to cause damage. Mold is unhealthy and can compound respiratory and allergy issues.
A service that we provide at Apex Appliance Repair & Air Duct Cleaning is the installation of UV lights in the ductwork. UV lights are effective at zapping mold spores and other bacteria. This will keep your ducts relatively healthy until they require their next cleaning. Air that's free of bacteria and mold spores contributes to healthy indoor air quality.
Pay Attention to Warning Signs
Professionals in the HVAC industry recommend that the ducts be professionally cleaned once every two to three years. You'll know it's time to have them cleaned when you notice that your energy costs increased. Allergy symptoms also increase.
If it hasn't been two years since the last cleaning, professionals will troubleshoot the central unit first. A dirty air filter is often the culprit of rising energy costs and increased respiratory issues in a home.
Our team is ready to address your New Jersey indoor air quality concerns.
Keep Up with Maintenance
The United States Environmental Protection Agency doesn't count duct cleaning as routine HVAC maintenance. The rest of the unit does require routine care. The filter should be replaced or cleaned once a month. An HVAC unit requires maintenance twice a year. By keeping up with HVAC unit maintenance, you keep the ductwork in good shape. Plus, your home, indoor air quality, and family remain safe inside.
Maintenance prevents several layers of dust, bacteria, and particles from building up on the unit and in the ducts.
Our Apex Appliance Repair & Air Duct Cleaning team is experts in Hamilton, NJ air duct cleaning services, and indoor air quality. They're also award-winning. To schedule an appointment, give us a call at 732-314-7171. We're ready to inspect your home's ducts and go over our findings with you. For more information, visit our website at https://www.apexchimneyrepairs.com.