Please fill out the form and we will get back to you shortly.
Had apex appliance come to my home to service my dryer vent and chimney. There customer service was great and i couldn't be more satisfied, I will definitely be using them in the future!


A true professional company. This company was prompt & efficient, customer service was fantastic would definitely refer to all my friends and family.


They just cleaned my chimney. After some confusion Tom explained the situation to me and everything is great! Came within the time frame and did a good job!


The technician was terrific, he was very friendly and he knew what he was doing. He cleaned my dryer duct and also cleaned my dryer out. there was a ton of lint inside of it. Highly recommend this company.
Good service on my parents home, very professional company . Office staff was great setting up the appointment, technician John was great . Thank you . Will be calling again!


These guys are the BEST! Very friendly and they know what they are doing. They cleaned my dryer vent and the inside of my dryer, can't believe what came out. Very nice company to deal with. This was my second time using them, as my home has to have dryer vents cleaned every 2 years.
Chimney Sweeping in Roxbury, NJ 07836
What To Look For In An Ideal chimney sweeping Near Me In Roxbury, NJ?
One of the most prevalent rituals in Morris County is chimney sweeping. CISA specialists recommend employing trained personnel for chimney sweeping once a year.
According to the Safety Institute of America, unchecked chimney inspections are solely responsible for more than 17000 misfortune events in a single year. Concerning bodies suggest that one should keep a close eye on their chimney and fireplace to avoid such occurrences.
Several firms in Roxbury, NJ provide chimney sweeping near me. Still, if you are looking for an optimal and effective chimney sweeping service, Apex Air Duct Cleaning and Chimney Services is the best chimney sweeping company for you.
To better understand the problem of chimney sweeping in Roxbury, NJ, we've highlighted the most significant factors to consider when selecting chimney sweeping services.
Things You Should Consider While Hiring Chimney Sweeping Services
As simple it may appear from a distance but cleaning a chimney isn't a kindergarten activity. It takes years of practice, CISA certification, and in-field knowledge of chimney repair to become a competent chimney sweeping professional in Morris County.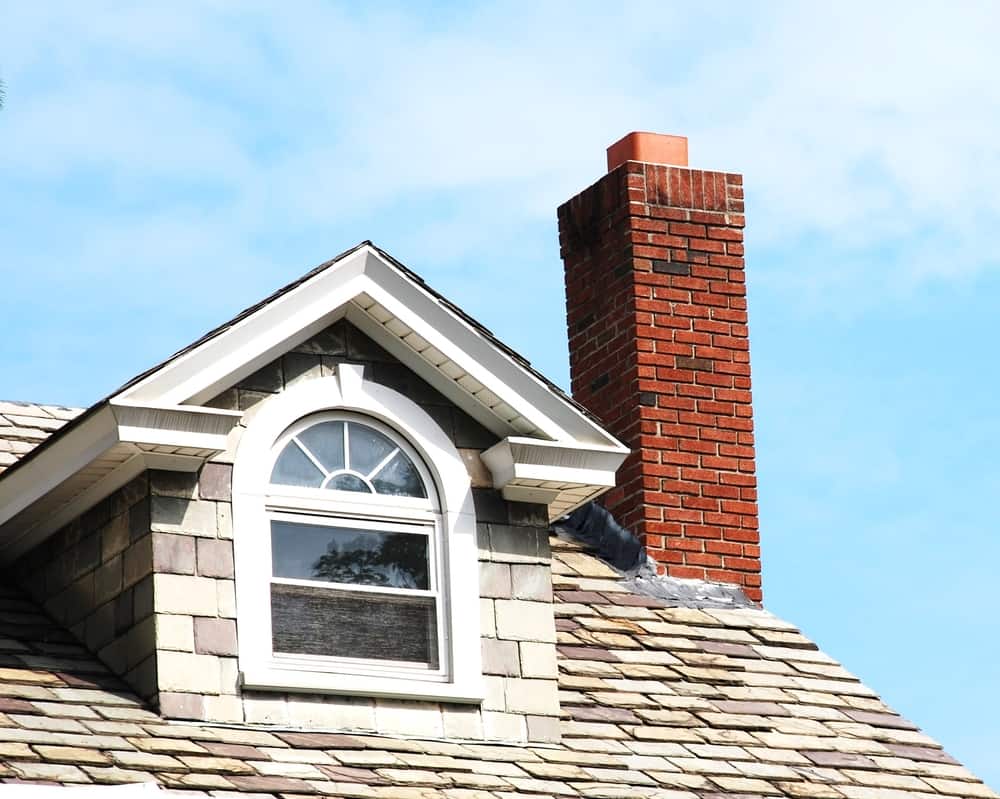 But for a regular individual, it's tough to distinguish between an amateur and a pro. Thus, most people choose the wrong company for chimney sweeping near me in Roxbury, NJ. You can go through the below-mentioned things to achieve desired results with chimney sweeping services near me:
1) Qualification: Thinking of spending your hard-earned money on chimney restoration? Why not check the qualifications first! In the restoration and cleaning industry, nothing values more than certified qualification.
Qualification assessment is by far the best foolproof way of judging the work of someone. Our technicians are well trained and certified by the Chimney Safety Institute. We take pride in sharing that customers can remain assured that Apex Air Duct Cleaning and Chimney Services has the highest industry qualification.
2) Experience: Anything capable of beating experience is the experience itself. Many decades of experience are required for work that necessitates a thorough understanding of how to deal with dangerous carbon monoxide gases, the reasons for chimney leaking, and effective fireplace cleaning.
You can expect all these qualities in Apex Air Duct Cleaning and Chimney Services employees in Roxbury, NJ.
3) Professionalism: Another factor to consider is the professionalism displayed by the professionals. The ability to restore a chimney quickly aids in addressing the most prevalent problem with chimney deterioration, namely creosote buildup.
Creosote is a highly combustible by-product of wood burning in a chimney. Regular chimney sweeping is required to ensure that creosote does not cause difficulties.
Apex Air Duct Cleaning and Chimney Services is known for its skilled professional chimney sweeps all across the Roxbury, NJ. We Apex Air Duct Cleaning and Chimney Services are known for our unique way of chimney inspections, fireplace cleaning, and customer services.
Why Apex Air Duct Cleaning and Chimney Services Is A Go-to Choice For Chimney Sweeping Near Me In Roxbury?
If you're looking for a company with established credentials tied to its name, you've come to the right place. We offer various chimney-related services in Roxbury, NJ. As a result, you can contact Apex Air Duct Cleaning and Chimney Services for chimney sweeping services near me. Some of the critical factors that you will avail exclusively with us are listed below:
1) Humane Touch: We at Apex Air Duct Cleaning and Chimney Services are well aware of the customer's emotions with their property. Our professional chimney sweeps perform chimney inspection with utmost care. Our clients feel a sense of control in the hands of our professional chimney sweeps and other related staff.
2) Your Budget – Our Priority: Apex Air Duct Cleaning and Chimney Services always believes in the idea of providing quality chimney sweeping near me at affordable rates.
3) Elongated Fix: Unlike others in Morris county, we make it a point to provide services that remain effective for long. Associating with Apex Air Duct Cleaning and Chimney Services ensures long-term respite from chimney sweeping in Roxbury, NJ.
Apex Air Duct Cleaning and Chimney Services is widely known for its 30+ years of experience in chimney sweeping services across Morris County. With years of in-field experience and certification, our professional chimney sweeps are committed to serving you in every possible way.
So, what's stopping you from calling us on 732-314-7171 to book your chimney sweeping services with Apex Air Duct Cleaning and Chimney Services. We are always there for you; we are because of you!
---
Some information about Roxbury, NJ
Roxbury is a township in Morris County, New Jersey, United States. As of the 2010 United States Census, the township's population was 23,324, reflecting a decline of 559 (-2.3%) from the 23,883 counted in the 2000 Census, which had in turn increased by 3,454 (+16.9%) from the 20,429 counted in the 1990 Census. The township is located approximately 36 miles (58 km) west-northwest of New York City, 27 miles (43 km) west-northwest of Newark, New Jersey and 26 miles (42 km) east of the Delaware Water Gap on the border of New Jersey and Pennsylvania.
According to the United States Census Bureau, the township had a total area of 21.98 square miles (56.93 km2), including 20.85 square miles (54.01 km2) of land and 1.13 square miles (2.93 km2) of water (5.14%).
Kenvil (2010 Census population of 3,009), Landing, Ledgewood, Lower Berkshire Valley, Port Morris, and Succasunna (2010 Census population of 9,152) are unincorporated communities and census-designated places (CDPs) within the township. Previously, as of the 2000 United States Census, the Succasunna and Kenvil communities had been consolidated as Succasunna-Kenvil, which had a 2000 Census population of 12,569.
Other unincorporated communities, localities and place names located partially or completely within the township include Baker Mill Pond, Bertrand Island, Carys, Lake Junction, Lake Rogerene, Port Morris Landing, Rustic and Shippenport.
Useful links for Roxbury, NJ
Directions from Roxbury, NJ to Apex Air Duct Cleaning and Chimney Services
---
Here are some cleaning-related links: